Waterproof Barefoot Shoes For Men and Women
Exclusive Cyber Monday Prices
$65.99 AUD
$96.99 AUD
Save $31.00 AUD

Fit: True To Size.
Size Guide

Women's Size

Men's Size

HOW TO MEASURE

To measure your feet stand on a level floor with the back of your heels against a straight edge or wall

1. FOOT LENGTH

Measure your foot length by placing a ruler flat on the floor straight alongside the inside of your foot from your heal to your toes.

Place an object with a flat edge straight across your toes with the edge touching the tip of your longest toe. Take the measurement (in millimeters) from the ruler where the flat edge crosses (see image below). This is your foot length measurement.


2. SELECTING A SHOE SIZE

If your foot measurement is halfway between sizes, select the larger size.

You may find one foot is longer than the other, this is quite normal, please use the larger size when making your shoe size selection.
Experience a new freedom (conquer the world) and crush it with perfect bare feet!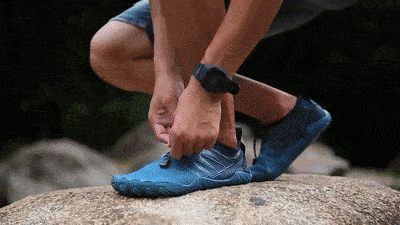 Experience the freedom of barefoot natural movement take your workout to the next level with our two-track shoes.
Whether it's surviving intense training or experiencing life's adventures firsthand, our shoes are the perfect balance of convenience, flexibility and unlimited opportunity.
Stepping into a place where your actions are nothing like crossing the blockade.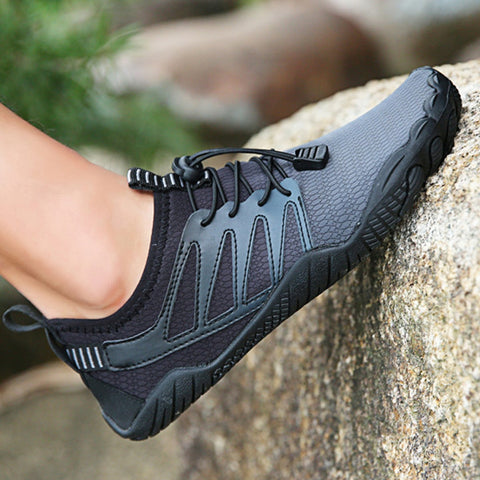 Boost your foot health with the remarkable benefits of our barefoot shoes.

Improve your footwork, increase flexibility, and reduce stress to build a healthier foundation. Barefoot shoes will form a transformational effect combining the most perfect comfort and vitality. To open the way of life for your feet, exercise your feet and strengthen your muscles.
Experience the ideal Passform secure station and waterproof protection with our shoes.
Be comfortable all day, offer practical walking, smooth soles, and water-in design. Our waterproof shoes demand support, injury prevention and performance, while the added toe cover provides even more assurance.
Diving to be comfortable, comfortable, barefoot walking experience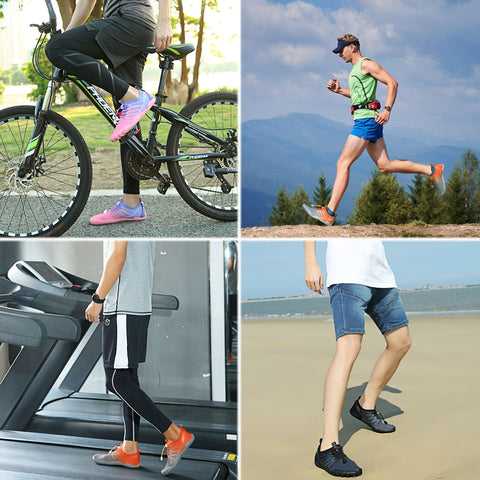 Tense your shoulders and tone your muscles Our flexible and flexible design upends the running process, reducing joint burden and reducing the risk of injury. Collect healthier and happier feet.
Stay cool, dry and rejuvenate at each event with our barefoot shoes.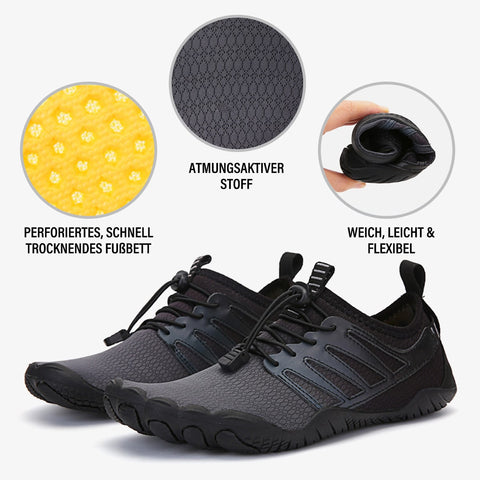 By using soles ventilated with breathable materials, we can optimally circulate air to keep your feet cool, dry and healthy during exercise. So long, stop stomping on my musty runs and enjoy the ride.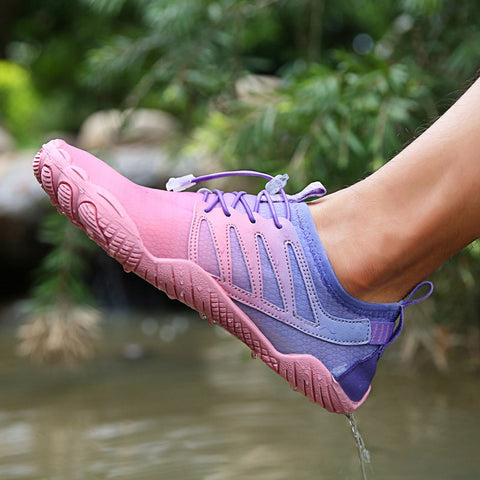 With our excellent barefoot shoes, take the first step to new foot strength and foot health. Increase your martial skills, conquer the environment...Realize your full potential today.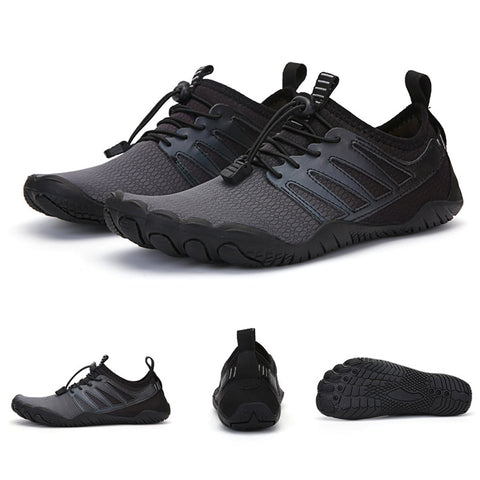 Straighten your feet
✅ Improve balance and posture: To improve balance and posture, do natural beauty movements.
✅ Better proprioception and flexibility: Wear lightweight and flexible barefoot shoes to enhance your flexibility and sensory perception.
✅ Stronger Foot Muscles: Strengthen your foot muscles and prevent injuries with barefoot shoes.
✅ Improved circulation: Promote circulation and mobility through improved proprioception.
✅Sole drainage, non-slip sole: Prevent water, bacterial/fungal infestation and slipping with our innovative sole design.