Slip-on Waterproof Orthopedic Shoes Rubber Winter Boots For Men
Christmas Festival Exclusive Prices
$69.99 AUD
$125.99 AUD
Save $56.00 AUD

Fit: True To Size.
Size Guide

Women's Size

Men's Size

HOW TO MEASURE

To measure your feet stand on a level floor with the back of your heels against a straight edge or wall

1. FOOT LENGTH

Measure your foot length by placing a ruler flat on the floor straight alongside the inside of your foot from your heal to your toes.

Place an object with a flat edge straight across your toes with the edge touching the tip of your longest toe. Take the measurement (in millimeters) from the ruler where the flat edge crosses (see image below). This is your foot length measurement.


2. SELECTING A SHOE SIZE

If your foot measurement is halfway between sizes, select the larger size.

You may find one foot is longer than the other, this is quite normal, please use the larger size when making your shoe size selection.
ADAPTING ALL REQUIREMENTS FOR STURDY SUPPORT
HIGH-QUALITY RUBBER | PAIN-FREE ARCH SUPPORT | ANTI-SLIP
*This exclusive price is only available for a limited time*
Does walking feel uncomfortable and painful?
The Geekhubis Shoe is what you need: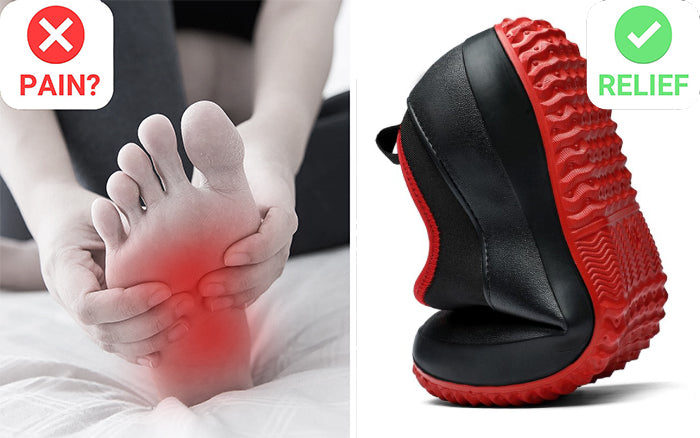 What makes Geekhubis different?
Phenomenal Arch Support - The arch support system transfers pressure properly to maintain stability and pleasure in every movement.
Fixing Asymmetrical Posture - The shoe insoles allow for balancing foot force and modification of bad leg postures.
Foot Massaging - The light and flexible orthopedic sole relieve tiredness in the feet by providing the most extraordinary cushioning.
Waterproofing - The material has a seamless surface to stay dry and clean every time, especially being oil-resistant for working environments
Comfy Round Toe Design - Round toe design is designed to prevent thumb squeezing, fully protecting your foot from injury.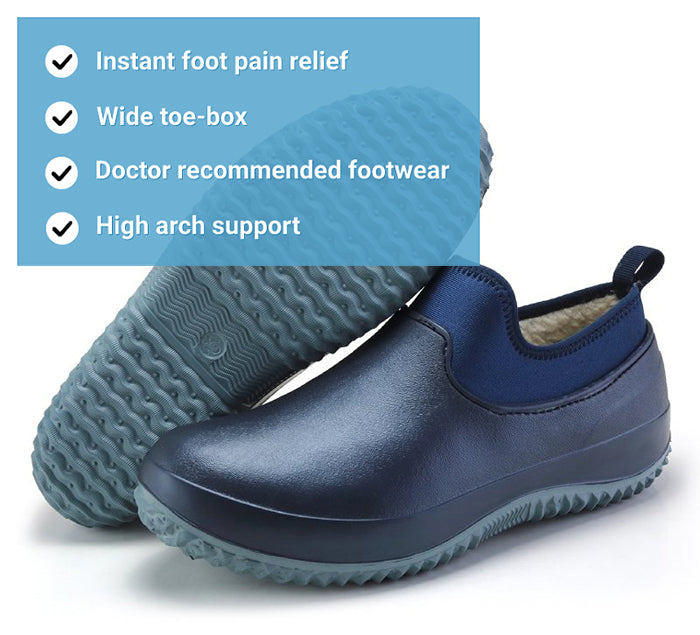 Geekhubis Premium Tech System
Our ergonomic cushioning sole reduces any impact that occurs after taking a step.
Every step is comfortable and smooth!