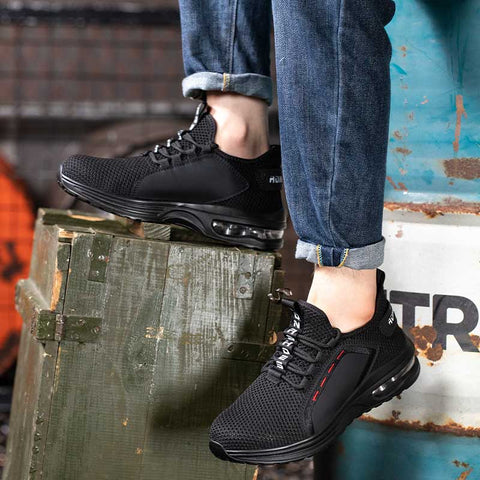 Change your shoes after work? Thanks to its lightweight and sporty elegance, the Zealbonn becomes a chic casual shoe after work, with which you are always comfortable on the move. Visually, the Zealbonn can hardly be distinguished from a regular sneaker. Combined casually with jeans and a shirt, the Zealbonn also cut a fine figure in your free time.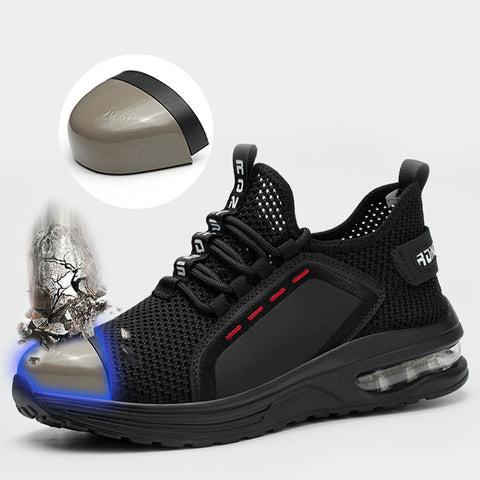 ADVANCED STEEL TOE PROTECTION
The advanced steel toe protection design gives protection from dangerous falling objects. It can also endure sharp or pointed objects and withstand brutal force from falling objects. With the steel toe are total comfort, protection, and support. The rubber edging and anti-rust paint make it durable and comfortable to wear.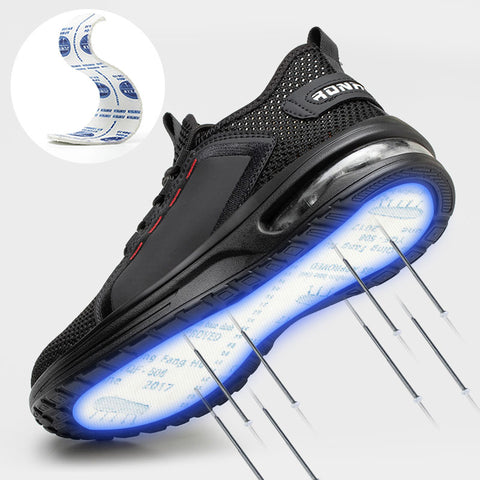 KEVLAR PUNCTURE-PROOF MIDSOLE
The Kevlar puncture-proof midsole gives protection from sharp objects. The flexible puncture-resistant Kevlar midsole helps for underfoot protection. The shoes meet safety standards of midsole that meet the needs of those who work in demanding environments.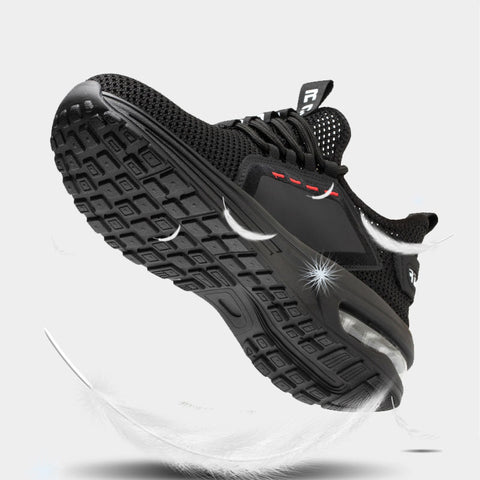 LIGHTWEIGHT & FLEXIBLE
The shoes are lightweight, soft, flexible and not easily broken. These safety work shoes have soft insoles and grippy rubber outsoles for maximum comfort. These shoes are inspired by athletic design to make them exceptionally flexible and fit for challenging industrial jobs or any other activity. Features a linen upper that is sweat-absorbent and breathable for all-day comfort.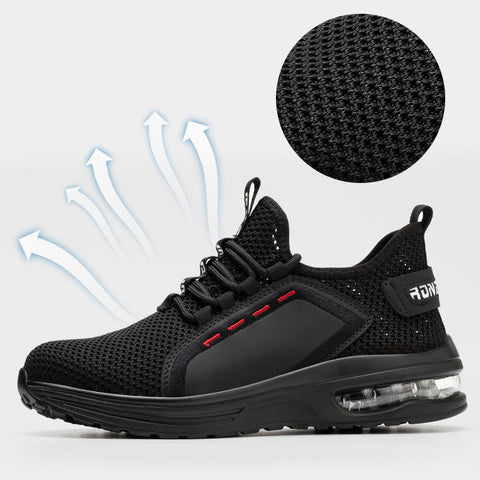 BREATHABLE
The safety work shoes have been given a modern update with a comfier fit. These heavy-duty steel toe work shoes are made of durable mesh. These are the most premium and breathable shoes for the trail that we can provide. Improved durability while the shoes are not too heavy and reduce the burden of work.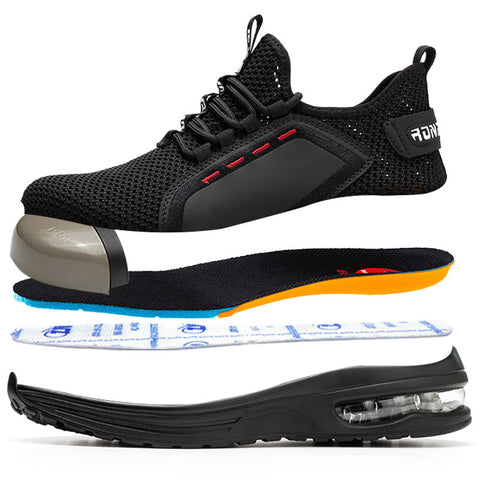 TRENDY & STYLISH DESIGN
These safety work shoes are a perfect blend of comfort and style. These are the best S3 safety work shoes that are smartly designed to look like regular fashionable shoes, and you can wear them on any occasion.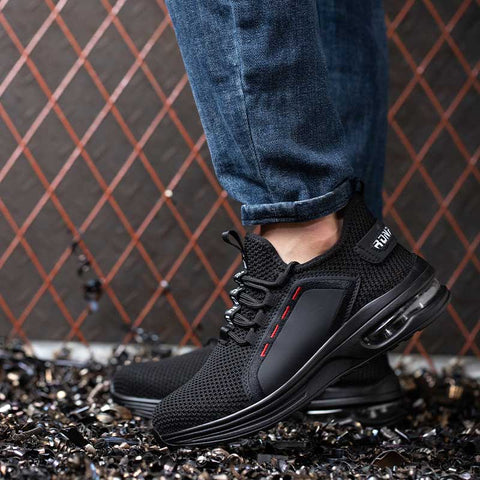 SLIP&OIL-RESISTANCE
You can work confidently even on slippery surfaces with these slip-resistant safety shoes. The oil-resistant traction outsole creates a cleat effect using micro-glass filaments for increased traction on wet or oily surfaces.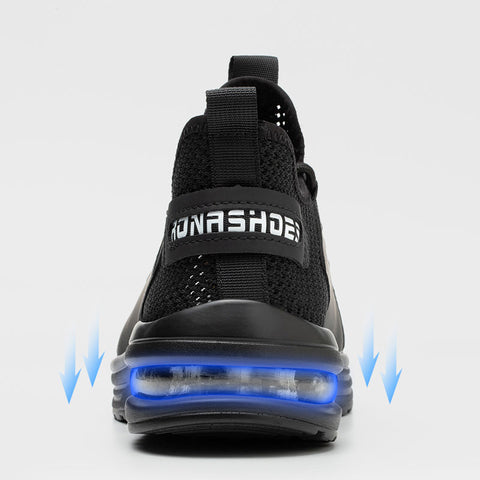 ENERGY ABSORPTION OF SEAT REGION
The energy absorption of seat region work shoes comes with a dual-density, shock-absorbing footbed that will cushion you with every step confidently. The seat region will massage your feet as you walk and promote greater blood flow to reduce fatigue for moving your every step ideally.