Enjoy the coming summer with these beautiful sandals!
Generally speaking, nice shoes will complete your look. That's why we now have these beautiful women's sandals! The heels are half-height and are perfect for wearing with all outfits from casual to classy!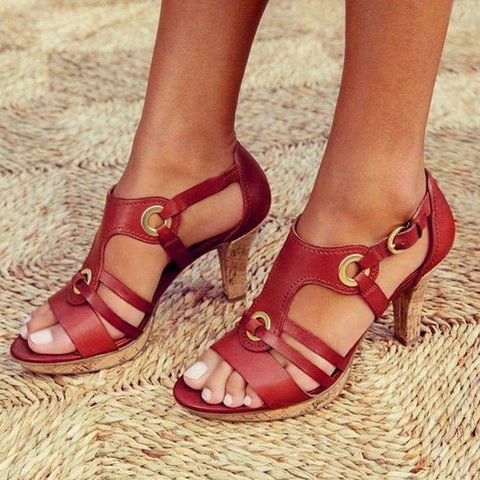 Why do these women's sandals with suit me?
Fashion - Of course, it's always fun to dress casually, smartly, and trendy in the summer. Women's sandals are perfect for this. Women's sandals with heels are easy to match with your wardrobe and are perfect for any occasion.
Summer - Women's sandals with high heels are ideal for summer. Sandals are just as good as your summer outfits for evening wear. We're sure you'll shine with these beautiful sandals!
Casual - Women's heeled sandals feature a casual buckle closure. Casual designs can be perfectly combined with nice pants or skirts!
Perfect Gift - Do you know anyone who is still looking for nice sandals for summer? Then women's sandals with high heels are the ideal gift! We are sure you will make your loved ones very happy!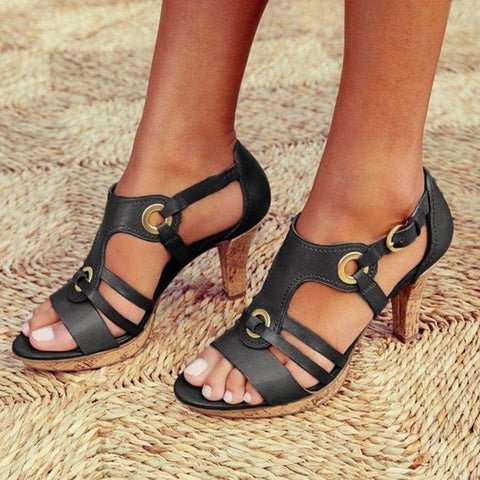 Due to tight supplies, our women's sandals are currently in high demand, which means that stocks will run out quickly. As soon as the item is sold out, the purchase price goes up again.
Specifications:
Material: PU, buckle
Closure: strap with buckle
Package includes:
1 pair High Heel Sandals