KEEP EVERY CORNER OF YOUR CAR AND HOUSE DIRT-FREE!
Our Mini Cordless Vacuum Cleaner is perfectly designed to reach in every hard to reach area and clean the slightest of dirt and dust!
Super Strong Suction Capacity of 5500 Pa. USB Rechargeable-lasting battery.
SMALL, PORTABLE & EASY TO CARRY
The vacuum cleaner is Mini and compact, convenient to store. It is hand-held, you will not be tired if you hold it for a long time. Store in the box & ready for a long-lasting weekend & picnic.
How great is this? Finally you'll be able to clean your Window tracks effectively and easily!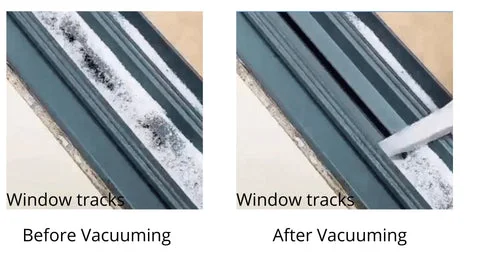 CLEANS UP EVERY HARD TO REACH CORNER OF CAR & HOME
All-round cleaning, no dead ends, exquisite design to reach every corner of the home & car. Comes with 4 detachable accessories to reach every corner to clean.
Features:
- High Powered Suction: Powerful suction capabilities sufficient enough to clean up all types of dust and lint.
- Compact Handheld Design: Small yet comfortable design capable of storing it in your car for everyday use.
- Easy to Clean: Removable filters and dust covers that are easy to clean.
- Cordless and Rechargeable: USB charged built in battery with long lasting durability.
- Built in Light: Small LED light in case of dark spaces.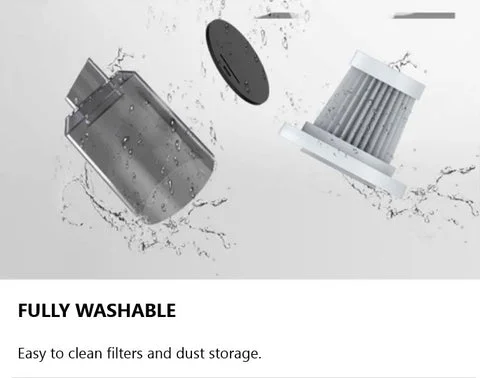 Powerful Cyclone Suction with Reduced Noise
Made of high-quality ABS material, the vacuum cleaner is sturdy and durable. It has 120W high power, strong suction power up to 5500PA, LED wide-angle illumination, easy dust collection & reduced noise level.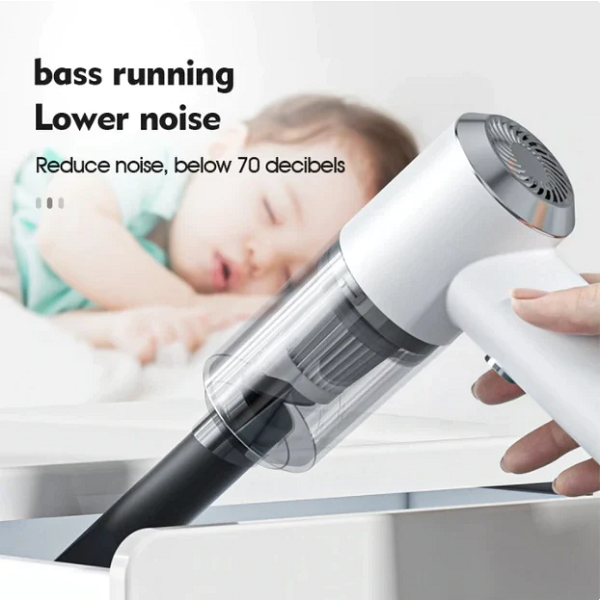 Washable Filter
Visualized dust bucket, remind you at any time whether the dust bucket needs to be cleaned, the filter element can be washed with water & reused lifelong.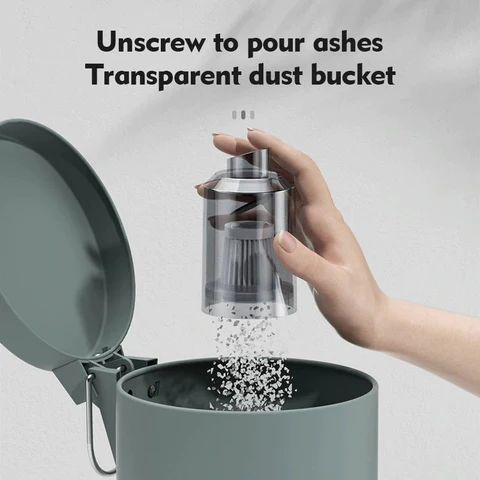 Wide Range Of Areas Covered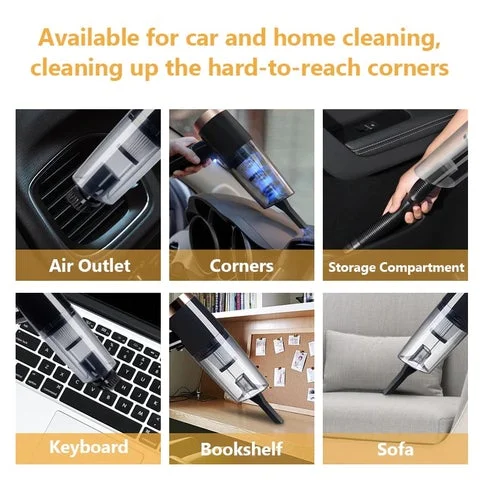 Specifications
Type:Vacuum Cleaner
Dust Collecting Feature:Dry / Wet Dust Collector
Blower:Yes
Filter:Hepa filter
Weight:

4

00g
Product size:

16.5*14.5*4cm
Package: