The Revolutionary Home Treatment
The UltraCavitat is the first device approved for home use to combine 3 clinically-proven technologies (Ultrasonic Cavitation, Infrared Light & EMS) to safely and effectively get rid of cellulite and stubborn fat, improve the appearance of sagging skin, and reduce fine lines and wrinkles on the face and body.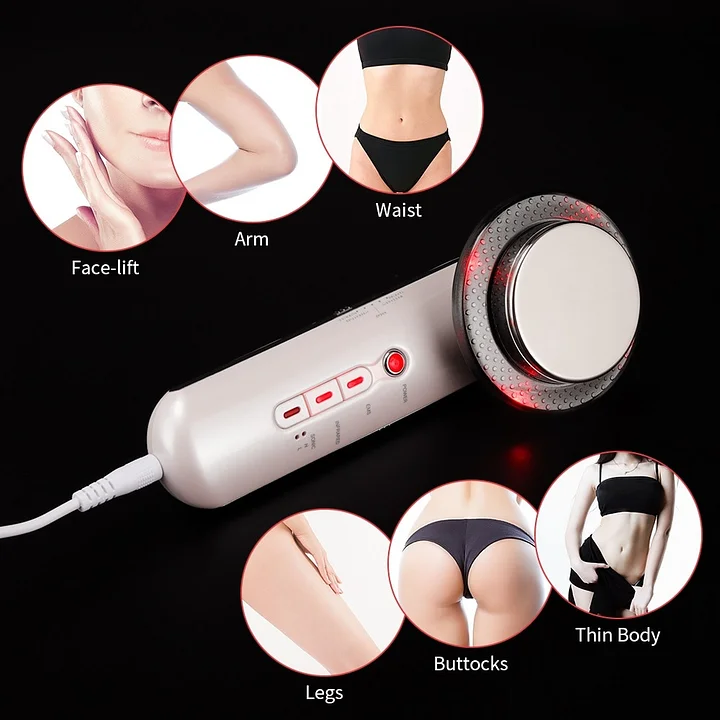 Features:
1.Effective ultrasonic facial and body beautifying massager.
2.EMS treatment for skin and body slimming. Skin rejuvenation infrared heat therapy device.
3.Enhance skin texture, anti-wrinkle, helps fight fatty areas, tightens.
4.Quickly and effectively reduce and give relief from severe chronic back pains, other sort of body aches.
5.Regulate internal secretion and accelerate consuming of fat, realize the dreams of body slimming.
6.Mini and stylish appearance, convenient to carry, easy to use.
7.For both facial & body use.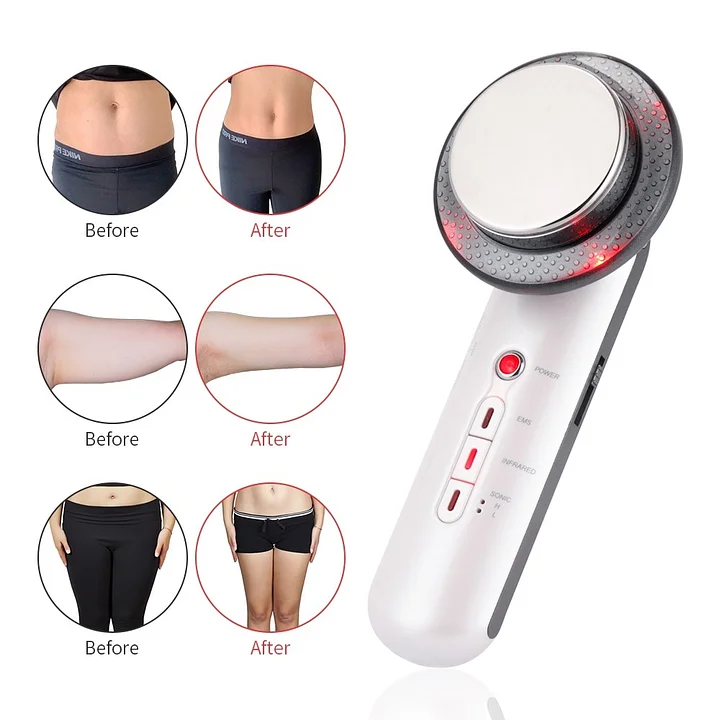 How it works
The synergistic combination of massage and advanced technology helps to increase microcirculation and improve lymphatic drainage (the release of toxins from the body), creating an unrivalled fat busting method.
Clinically-proven results
Experience visibly reduced cellulite, a more contoured body and firmer, tighter skin, from the comfort of your home.