Clean your cat's litter box in half the time with the Self-Cleaning Kitty Litter Scoop. The self-cleaning kitty litter scoop is a convenient, simple-to-use tool that makes cleaning easier. The cat litter scoop has a built-in garbage bag slot so you can scoop up litter and bag it all in one step.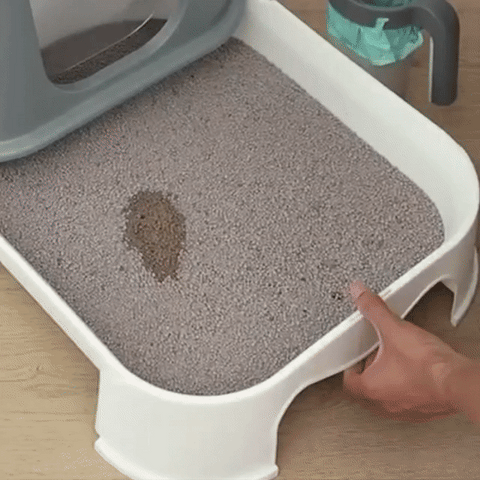 Features:
One Step Cat Litter Box Cleanup: Make cleaning up your kitty's litter box simple with the self-cleaning scoop. The scoop has a trash can built into it with a garbage bag holder slot so you can scoop litter and throw it into a garbage bag all in one step. 
Built-in Garbage Bag Holder: 

The litter scoop has a built-in garbage bag holder on the bottom so you can replace the garbage bags easily after each use. The scoop also comes with 30 garbage bags that are the perfect fit.

Reduces Litter Dust Inhalation: 

Reduce kitty litter dust inhalation with the filtering scoop design. No more coughing or covering your face every time you clean up the litter box.

Easy to Clean:

 

Just run the litter scoop under warm water to clean it after using.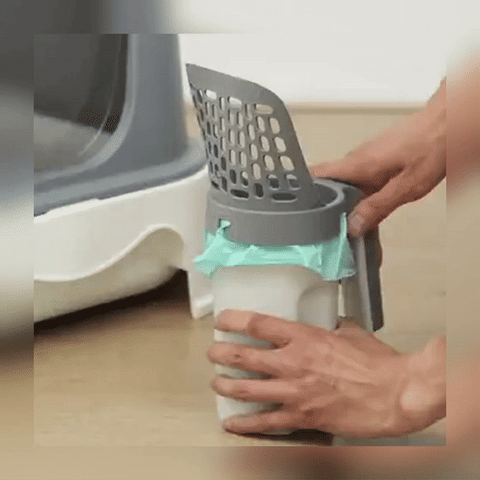 Product Specifications:
Size: 29*12cm

Material: ABS, PP
Package Includes:
1 x Self-Cleaning Kitty Litter Scoop

15 x Poop Bags