Remind your son just how much you love him with this beautiful laser engraved pocket watch. This pocket watch is the perfect gift which he will truly appreciate and cherish. He will carry your love with him forever with this thoughtful engraved reminder…
"To my son, Never forget that I love you forever. I hope you believe in yourself as much as I believe in you"
Retro, simple and memorable pocket watch engraved with a special meaningful message.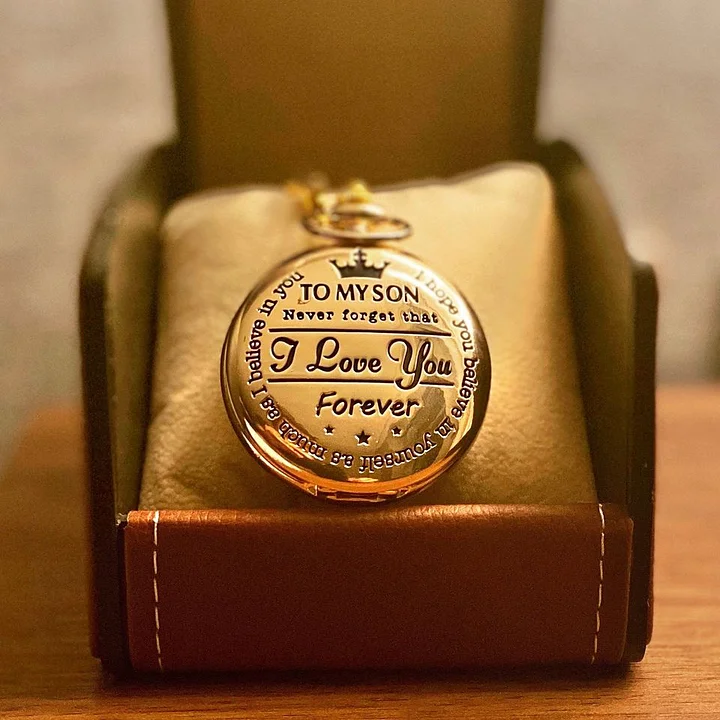 Specifications:
Case diameter: 4.7cm approx.
Case thickness: 1.5cm approx.(cover included)
Chain Length: 37.5cm approx. (hook included)
Movement: Quartz
Dial Window Material Type: Plastic
Case Material: Alloy
Material: Alloy
How to use:
Press the button on the top to open the cover; Pull and Rotating the button on the top to adjust time.