Portable Menstrual Period Cramp Relief Heat Pad Waist Belt
Combat pain and discomfort brought by your monthly period with the help of our handy Cramp Heat Pad. Our lightweight yet powerful period heating pad provides your back or abdomen constant warmth when you need it the most.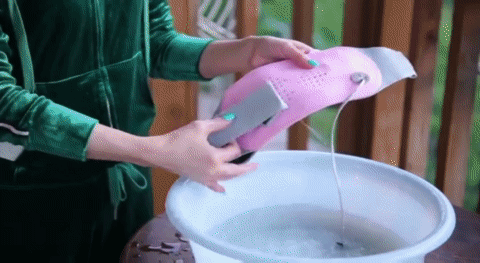 To make things better, the menstrual heating pad is designed to be worn as a belt. This makes the thermal menstrual heat wrap extremely convenient to wear while you rest or even while you're on the go.
With its thin and compact design, the thermal menstrual belt looks seamless under your clothes. Plus, the heating pad for period cramps comes with three different heat settings to provide you with effective pain relief.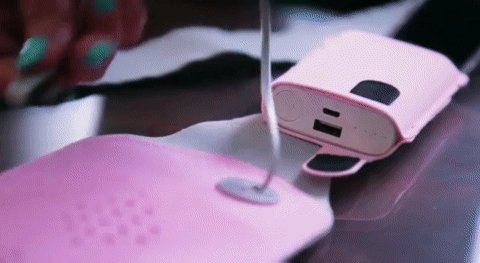 Best out of all, the heating pad for menstrual cramps comes with a power bank slot so that you can easily keep it powered up. Enjoy a painless menstrual cycle by wearing our premium cramp heat pad.
PERIOD HEATING PAD FEATURES
Stay comfy and less irritable during your monthly cycle with the help of our handy menstrual heating pad.
Provides relief from uncomfortable period cramps
Adjustable belt that fits most body types
Three different heating modes to match your needs
Comes with its own power bank slot
Simply plug to your own power bank to power it up
Durable and washable fabric
Comfy to wear at home or while at work
Simple clean up and maintenance
THERMAL MENSTRUAL HEAT WRAP SPECIFICATIONS
Main material: Heating fiber, Graphene
Power supply: USB
Rated voltage: 5V
Power: 6W
Heating temperature: 3-gear temperature: 45degC (blue light) 55degC (white lights) 65degC (red light)
THERMAL MENSTRUAL BELT PACKAGE CONTENT
1x Period Heating Patch