Are you looking for a car heater to keep you from getting cold while you drive? Our
2-In-1 Multifunctional Portable Car Heater
is designed to quickly warm up your car from front to back without you needing to wait for your engine to warm up.
With its flexible design, the 12v car heater can be used as a deicer, defogger, defroster, and cooling fan when the inside of your car feels like a hotbox. Better yet, the front/rear car window windshield heater can be adjusted to direct heat towards a specific direction, making it useful when you want the warmth to go in your direction.
For your convenience, the plug-in car heater is powered mainly through your car's 12V cigarette lighter socket. This makes it extremely safe to use as it does not require any third-party installation and automatically shuts off to prevent overheating.
Even better, the electric car heater is strong enough to defrost snow or fog from your windshields in an instant. Drive comfortably through any season by powering up the portable windshield heater when you feel cold.
FEATURES
Multi-Functional - The portable car defroster's all-in-one design makes it extremely convenient and simple to use. It could clear the frost, fog, and mist from your vehicle's windshield, allowing you to drive more comfortably in the chilly winter months.

Efficient - This car heater heats the air within 30 seconds without having to wait for the engine to warm. The heater does not use gas, only the energy from the alternator, making it the most efficient way to stay warm.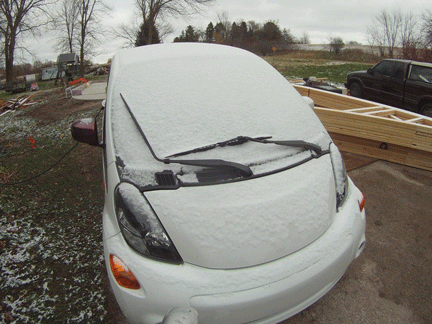 Easy Installation - Our car heater requires minimal effort to install on the dashboard of your car. All you have to do is stick it onto your dashboard with an adhesive or with screws.
Specifications:
Product Size:

 

13*11*7.5cm
Weight:

 

430g
Package Included:
1 X Heater Cooler Fan