Looking for a soft & comfy car seat cushion to keep you comfortable during long drives?
Everything you need can be found in our Plush Car Seat Cushion. The highest quality thick, soft plush is used in its construction. Additionally, it is hair-free, non-fading, and soft to the touch. The wool is more beautiful, plush, and elastic, making it warmer. The back of the seat is hugged by the non-slip backing. Ensure that your car seats receive complete protection from deterioration. It gives your car's interior a more luxurious appearance. It will improve your driving comfort and keep you warm during the winter.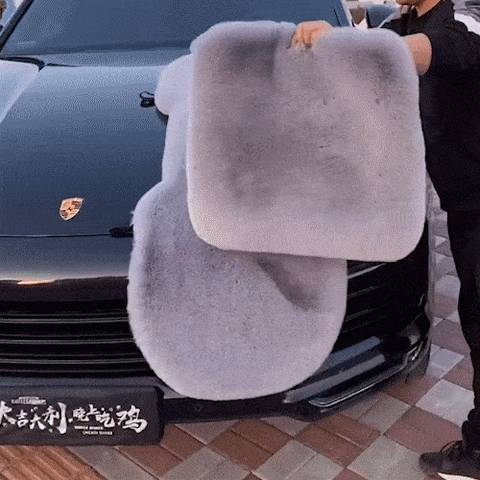 Why should you have this Plush Car Seat Cushion?
✅ Premium Quality & Soft Plush: This seat cushion is made of soft, thick plush that is of the highest quality. It is also soft to touch, does not shed hair, and does not fade. The middle layer is shock-absorbing, which improves the softness and elasticity of the car seat.
✅ Keep You Warm: This plush seat cushion can keep you warm during the winter, especially if the car seat is icy cold when you first get in. This will enhance your driving comfort.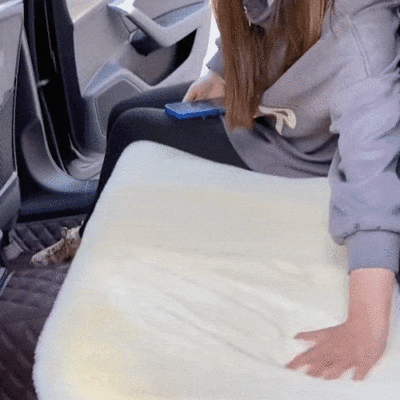 ✅ Non-Slip & Easy To Install: It has straps and chucks, and the bottom is made of a special non-slip silicone that effectively prevents the seat from becoming out of alignment. It is simple to install, sturdy, long-lasting, and difficult to fall off.
✅ Universally Compatible: This plush car seat cushion is usable on all types of car seats, but it works especially well on leather seats. It won't budge and will shield the leather seats from damage.
✅ Multiple Uses: This cushion can not only be used as a car cushion but also as a chair, desk, sofa, kitchen, living room, bedroom, office, and pet rug. It is the ideal present for you, your family, and your friends.
Specifications:
Material:

Plush

Stuffing:

Cotton

Application Season:

Autumn & Winter

Size: 45*45cm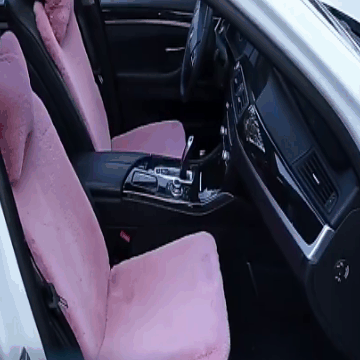 Parcel Includes:
1*Plush Car Seat Cushion