📱📱
Compatible with all mobile phone types!!!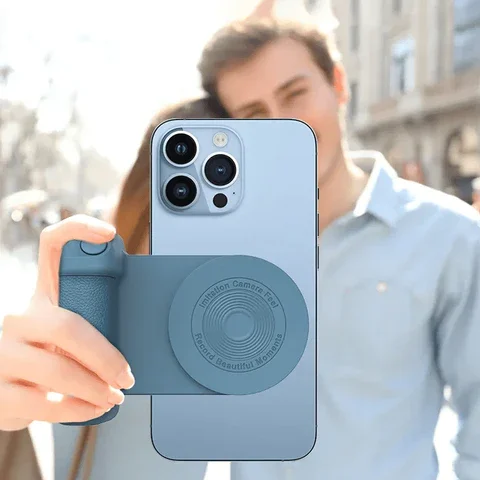 FEATURES
*Adjustable thoughtful design: comfortable feel, non-slip design, ergonomic design, fit the camera leather, durable. Rotatable design, self-switching, switch between landscape and portrait, one simple rotation axis.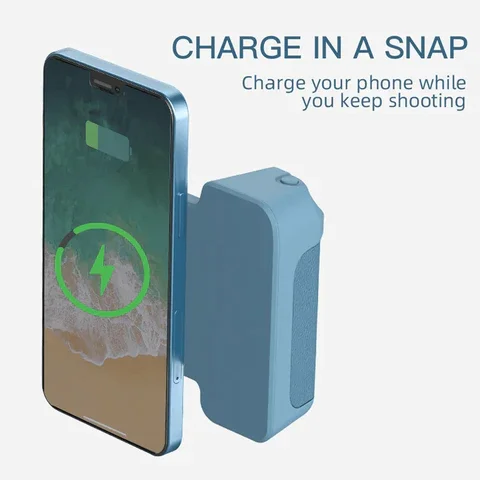 *Innovative magnetic attraction: Continuing the unique design and aesthetic miracle new shape, love at first sight, the jumping elf on the fingertips, is here for you, Strong suction, stable operation of the mobile phone, no need to worry about the mobile phone falling off.
*Compatible with all smartphones: Not only Apple phones can be used, but also Android phones, just add a magnetic ring to the back of the phone, and the magnetic ring will not affect any functions of your phone.

*Can be used everywhere: strong magnetic suction, making access convenient and quick, it fits in any pocket or bag, small body and thin body, easy to carry around.

*A good helper for taking pictures: hold it with one hand to increase stability, reduce screen shake, leather brings a better feel, and you won't get tired when shooting for a long time.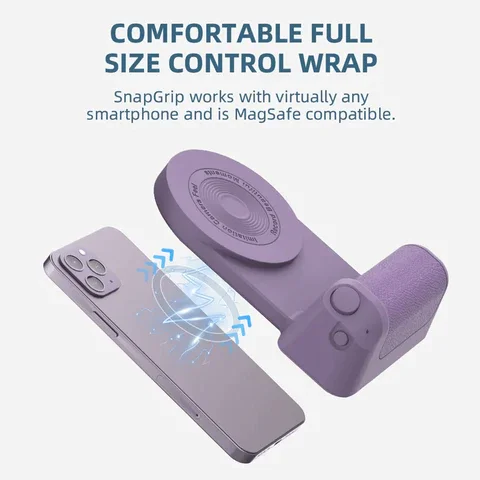 The difference between the basic model and the upgrade model:
Both look the same, with Magsafe magnets, control board, bluetooth, battery. The difference is that the basic model does not have a wireless charging function, and the upgraded model has a wireless charging function.
Note: wireless charging is not a power bank, the wireless charging power is 10W, it needs to be connected to a USB charging cable, and the interface is type-c. The battery is a 200Mah polymer battery, and the battery only supplies power to Bluetooth. It can last for two or three months when you go out to play and take pictures normally.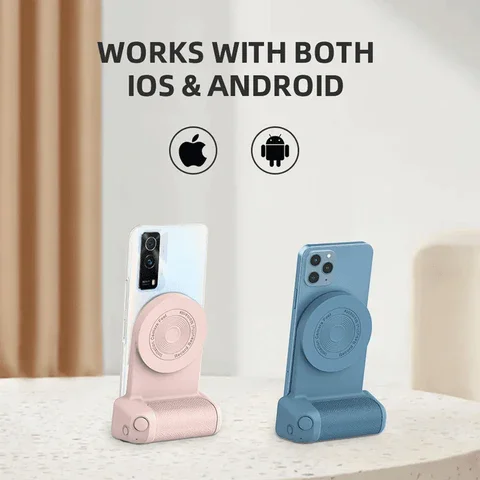 SPECIFICATIONS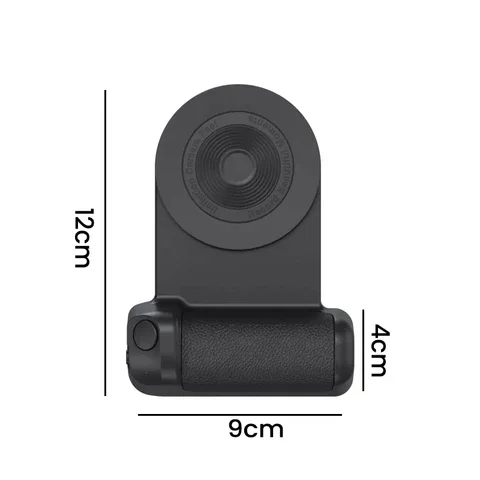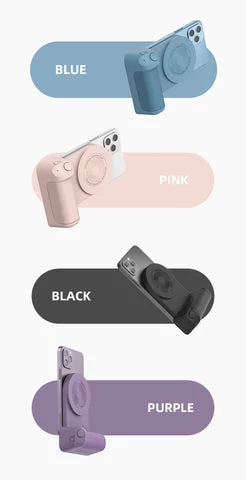 Material: ABS+Magnet+PU

Battery capacity: 200mA

Input interface: Type-c

Rated voltage: DC/5V

Rated current: 2A

Power: ≈10W

Weight: Basic model: 107g, upgraded wireless charging model: 114g

Applicable to: All mobile phone models
PACKAGE INCLUDED
1 × Magnetic Camera Handle Bluetooth Bracket