This solar-power fountain pump floats on the water and pumps water in a few seconds in the sun(enough sunshine). With brushless water pump, which has the advantages of fast start-up, high efficiency, and strong stability. It can be widely used in gardens, birdbaths, small ponds, water circulation for oxygen, etc.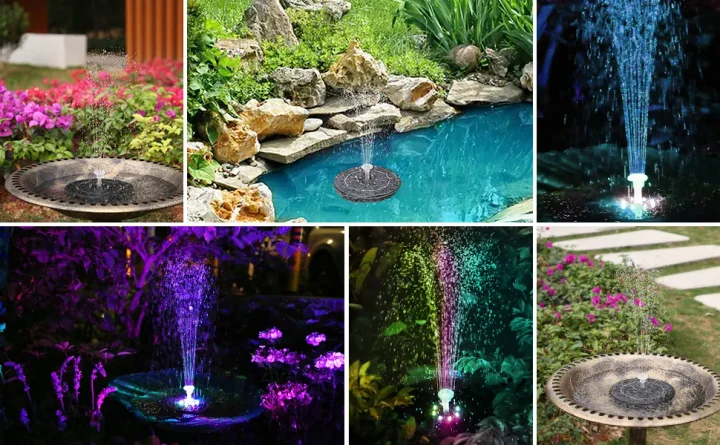 Features
Gradient Light
Equipped with 6 bright LED lights, RGB color auto-cycle flashing setting makes your night more beautiful and colorful.
7 Nozzles
With 7 different types of nozzle heads attached, you can get different water shapes and heights in different water patterns.
Anti-collision Bar
The upgraded design of 4 anti-collision bars can prevent the water pump from drifting to the edge of the birdbath and spraying water to the ground.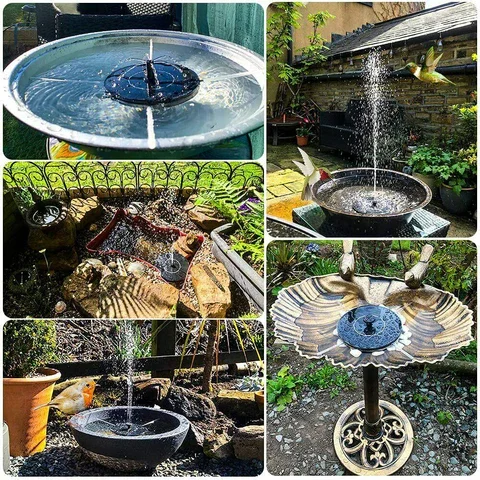 Power Storage Battery
1800mAh rechargeable battery automatic storage of solar energy. It can be used on cloudy days or sunlight is weak.
Filtration
Filtration box gets you a better filtering effect, which efficiently blocks dirt, dust, leaves to prevent clogging.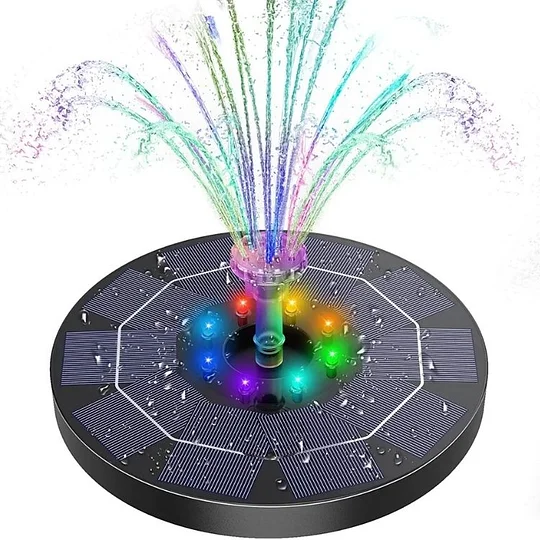 Specifications
Color: Black+Transparent
Material: ABS, PC
LED Source: 6pcs Light
Light color: Colorful Gradient
Solar panel: 3.5W/6V Polycrystalline Solar Panel
Brushless pump input: DC 5-6V
Maximum quantity of flow: 120-220L/h
Maximum water height: 30-50cm / 11.81-19.68inch
Battery: 3.7V 1800mAh Lithium Battery
Waterproof: IP68
Product diameter: 16cm / 6.3inch
Package weight: 323g / 0.71lb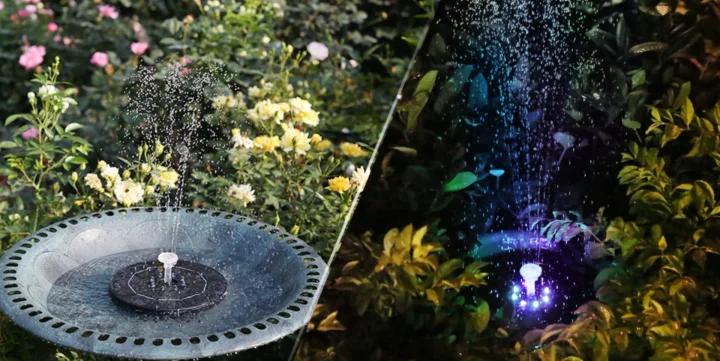 Packing List
1 * Solar-powered Fountain
1 * 6PCS Nozzles
4 * Anti-collision bar
1 * Instruction manual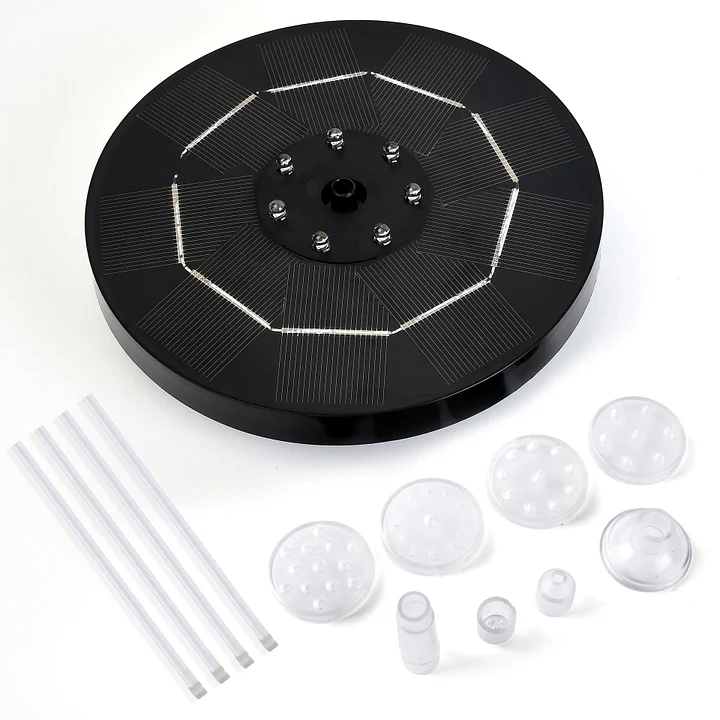 Note
Working power of the solar panel will be influenced by weather, location, etc.
Don't make the pump work without water for a long time, or its lifespan will be shortened.
Clean the pump regularly. If it is blocked, it will stop working.
The packing contains small parts so please keep them away from children and pets. (danger of suffocation)