Are you still bothered by the following questions?
Residual debris clogging the drain: fish scales, fish bones, tea residues, leftovers, mop hair...
The kitchen swan drain basket helps you separate wet and dry food waste, effectively filtering debris, draining water and no more clogged drain sinks!

Features:
Multifunctional Kitchen Drain Basket:

It can not only filter and clean fruits and vegetables, but also store kitchen gadgets, so that your sink is no longer messy, and it is easy to keep the kitchen table tidy.
Unique Design:

The triangular swan shape design makes full use of the space in the corner of the sink and does not occupy the extra space inside the sink. The appearance is lively and lovely, very cute, the pores are quickly discharged and not easy to be blocked.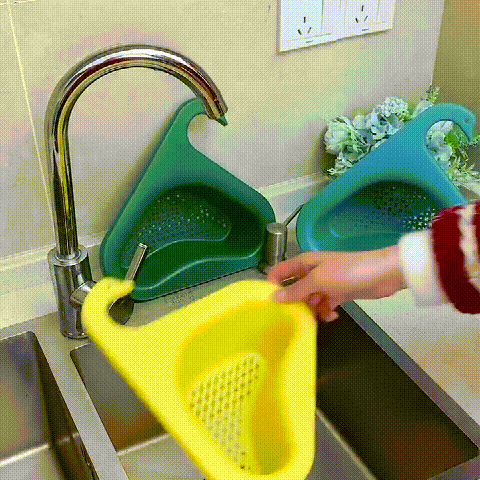 Safe and Durable:

Food grade PP material, safe and odorless, easy to use, non-slip protruding strips, sturdy and durable.
Good stability:

The long hook of the water tank filter is suitable for most water tanks. Apply a triangular structure to increase stability. Don't worry about falling, sagging or loosening. Let you rest assured to use.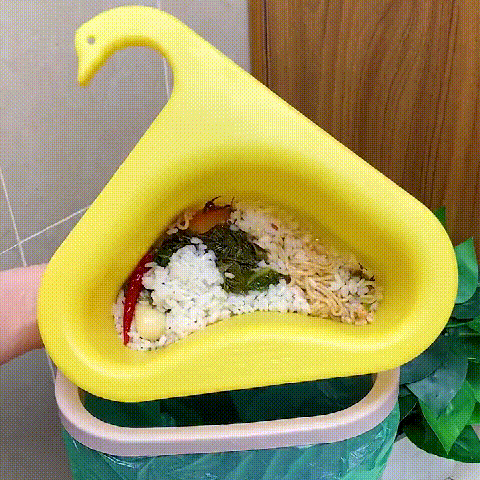 Easy to disassemble:

You can choose the position to replace the triangular sink drain rack at any time without leaving traces, the triangular sink drain rack is made of high-quality plastic and will not become brittle due to long-term soaking.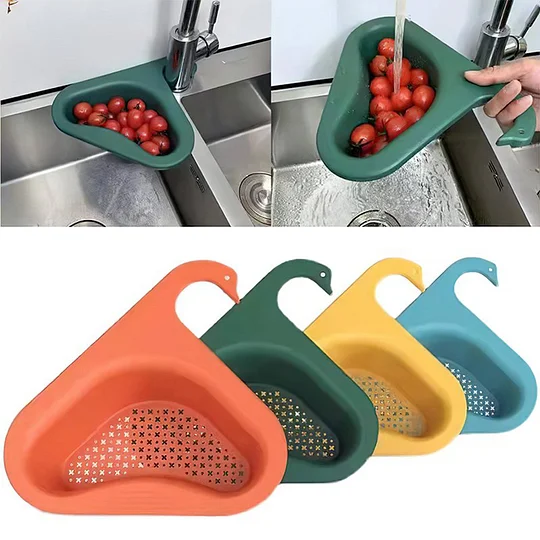 Specifications:
Material: PP
Color: blue, yellow, green, orange
Size: 23*23*6cm
Package include:
1* Kitchen Swan Drain Basket