Does height matter when you talk about the matters of the heart?
Wouldn't it be great if you could effortlessly tack a few inches onto your height? Our hidden insoles let you do just that! Simply slide it into your existing shoes, to add a few inches to your height and a ton to your confidence and overall personality.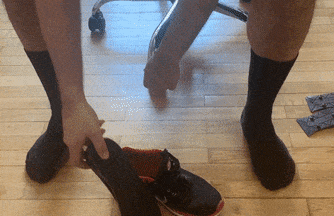 Height Booster Insoles is designed to provide 1.18 to 2.75 inches of lift with cushioned layers that support your insole, arch, heel, and step for all-day comfort and relaxed confidence. It fits almost any size of the shoe and can be used by both men and women, making them look taller. We just revealed you one of the tightly guarded secrets of the celebrities.
These are also used for health reasons such as adjusting leg length inconsistencies or lessening foot pain and spinal shrinkage.
If you are new to this, you should use it with only the top layer insole for a couple of days. Add the second and third layer after this. We recommend using this with bigger shoes (one or two sizes) for maximum efficiency and performance. It is recommended with one or two sizes bigger shoe optimize performance and comfort.
Features:
✔️ Lightweight and comfortable, will not make you tired
✔️ Comes with smart air cushion design to prevent any shock
✔️ Flexible lifts and completely safe.
✔️ Breathable, high-quality antimicrobial material to circulate air and prevent moisture build-up.
✔️ Reduces pressure on both knees and back which can reduce spine problems.
Suitable for all kinds of shoes and boots
Package Included :
1 Pair X Height Booster Insoles