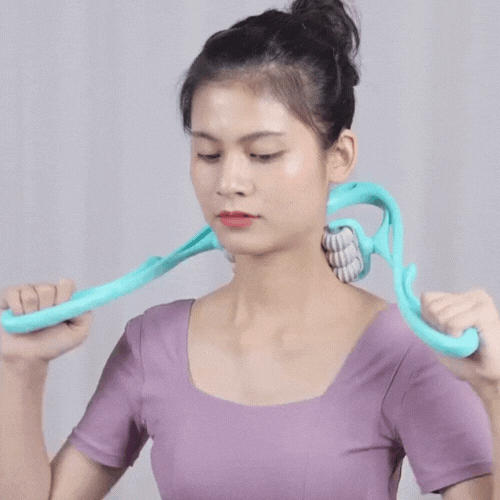 RELIEVES YOUR PAIN AND STIFFNESS
To relax and relieve your pain and stiffness, the professional masseuse applies direct pressure and massages your trigger points! This 6-roller handheld neck massager replicates the same method and provides a similar Shiatsu deep tissue massage to your trigger points. It's like having a therapeutic massage therapist in your hands.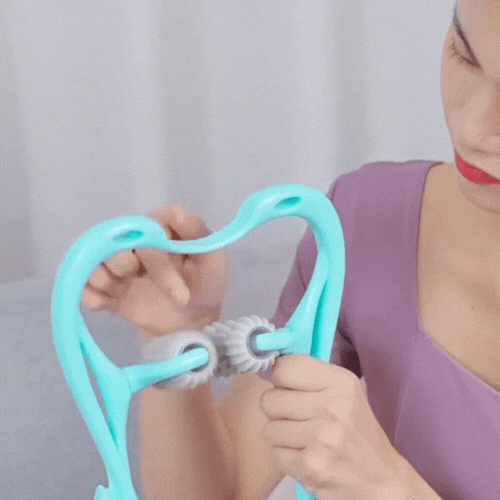 PROVIDE A DEEP TISSUE MASSAGE
The softball neck massager can provide a deep tissue neck and back relaxing massage as you squeeze the ergonomic handle. It releases tight, stiff and sore muscles in your neck, shoulders or legs and improves circulation and blood flow. The swan shape adopts a double arc design, which is more comfortable for the shoulders and neck.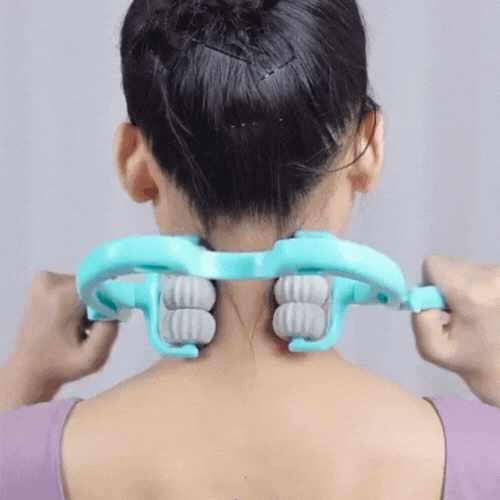 MADE OF HIGH-QUALITY MATERIAL
This handheld neck massager is made using PP material elastic support and is not easy to break. The eco-friendly TPR convex point massage head is soft, comfortable and elastic, convex points stimulate acupoints, comfortable user experience, suitable for a comfortable experience of multiple parts of the body, far not limited to the cervical spine.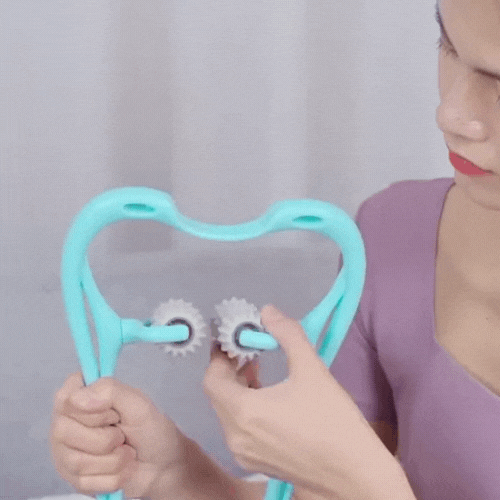 Key Features:
Give yourself a deep tissue massage at home

Powerful massage provides instant pain relief

Relieve stress, improve blood circulation

Achieve the function of health and stress

Can be adjusted by rotating pressing force

Made of high-quality material that lasts for years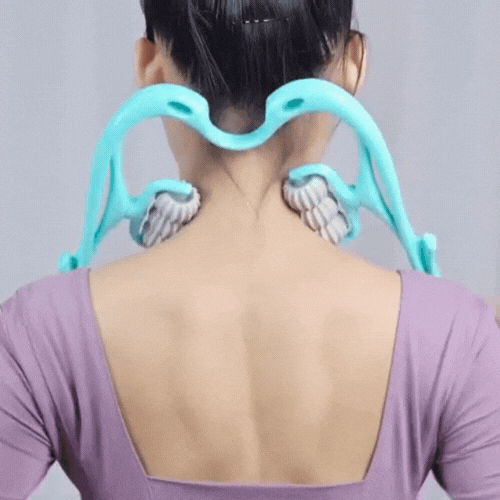 Specification:
Material: PP+TPR
Type:

Pink - 6 Wheel,Blue - 6 Wheel,Pink - 4 Wheel,Blue - 4 Wheel,Pink - Spiky Ball,Blue - Spikey Ball

Size:65*18cm
Package Includes:
1*Handheld Neck Massager