Suction Cup Fixing Leaking Funny Turntable Cat Toy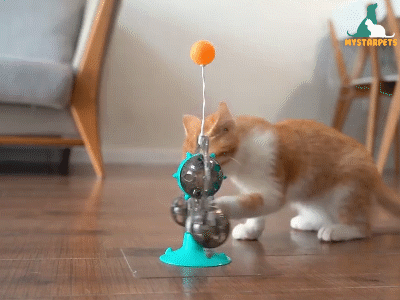 Features:
1. Wheel windmill toy: When the cat gently pulls the toy, the main body of the toy can be rotated 360° horizontally through the driving of the connecting rod. The hollow transparent balls on both sides of the toy main body are themselves under the action of the fixed rod. It can also rotate freely at 360° in the horizontal direction, and a high-content catnip ball is placed in the hollow transparent ball. The catnip ball will beat irregularly to speed up the smell of the catnip ball.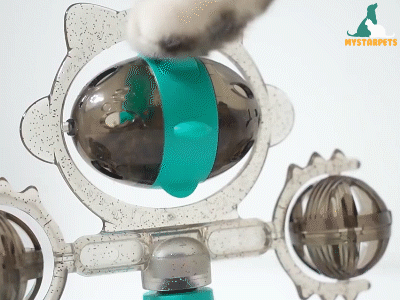 2. Leakage function: the main body of the toy is designed with a wheeled granary. When the cat touches the wheel, the wheel will rotate quickly, and the cat food will fall through the leaking hole on the wheel, which is used as the cat's play. Reward, attract the cat's interest, and at the same time improve the cat's IQ. A soft rubber stopper is designed on the runner granary, and the cat food or snacks can be added directly by removing the rubber stopper.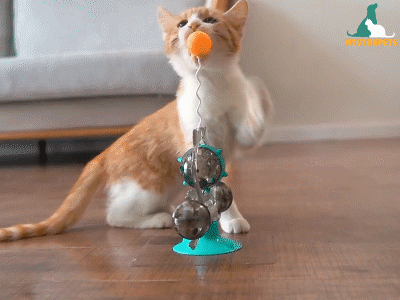 3. Original cat cat stick design: the new original cat cat stick design on the top, the wavy and soft cat stick has higher toughness, soft force, and the cat can swing freely, which increases the cat's love for this toy.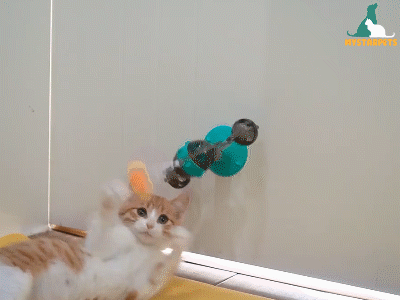 4. Powerful suction cup design: Suitable for the living environment of all kinds of cats.

Specifications:
Name:

Cat Turntable Toy
Color:

blue, pink, green, yellow
Material:

plastic
Size:

16.3x13.8x7.4cm
Applicable object:

cat
📦
Package:
1 x toy with nice package box