Want to feel certain that the veggies you eat are cleansed from pesticides & other nasties?
Fruits & Vegetables Cleaner Machineremoves up to 99% of pesticides & bacteria. Feel & taste the difference or your money back guaranteed!
Benefits -
Naturally eliminate up to 99% of pesticides & bacteria (no harsh chemicals)

Get the benefits of expensive permaculture grown produce without the cost (money back in your pocket)

Enhances the taste of your fruits & veggies (Lets you taste it as nature intended)
Stress relieving (sleep, feel and live better)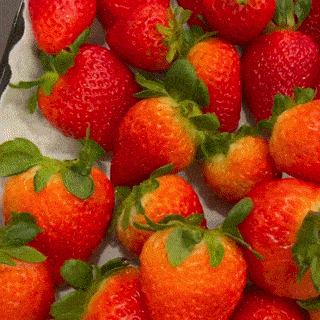 Naturally Eliminate Pesticides & Bacteria
With only tap water and a little common salt, Fruits & Vegetables Cleaner Machine generates an active solution that efficiently eliminates pesticides, kills bacteria, and is environmentally friendly. This way, the need for irritating or dangerous chemicals is avoided.
Using these natural ingredients the Fruits & Vegetables Cleaner Machine removes contaminants from your produce which can reduce the amount of chemicals you are taking in.
- Removes up to 99% of pesticides & bacteria
- No weird odor or after-taste
- Enjoy better tasting fruits & vegetables
- Feel lighter & energetic
- Increase your appetite for fruits & vegetables
- Increase the lifespan of your fruits & vegetables (save money)
- Potentially reduce the risk for chronic problems
Features:
Function and Principle-The vegetable and fruit purifier is a high-tech cleaning device, that can effectively wash off residues and dirt in fruit, vegetable, meat, and seafood.
Application-This food purifier purify meat, seafood, vegetables and fruits. Vegetable washing machine will automatically shut down after 5 minutes of use, and then it can be restarted. Working water temperature: 41-95 °F. Note: Not suitable for thin skin fruit.
Megnetic Charging-Fruit and vegetable washer can be charged by usb magnetic suction. Used for 30 times after charging for about 5 hours.
Waterproof-The fruit and vegetable purifier is IPX7 waterproof.
Specification:
Charging voltage: 5v
Applicable water temperature: 5-35°
Battery capacity: 4400mAH
Product size: 100*50mm
Package Includes:
1*Fruits & Vegetables Cleaner Machine