Ergonomic Handheld Full Body Anti Cellulite Massager Tool
Looking for a body massager that can soothe your pains and tame cellulite at the same time? Our powerful hand held massager sends constant vibrations through your muscles to break down fat and loosen up muscles.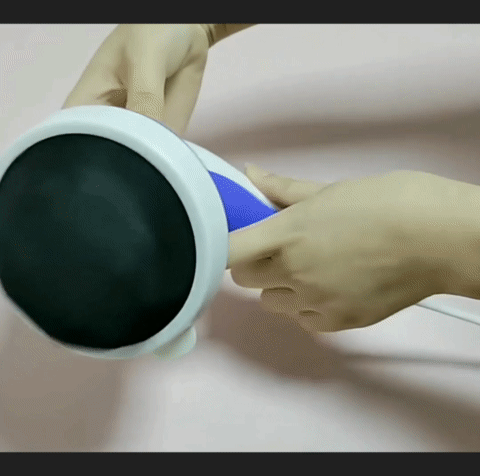 With its handheld design, the cellulite massager is easy to glide throughout your body. In fact, the body massage machine comes with multiple massager heads for every part of your body.
Plus, the anti cellulite massager comes with an adjustable vibration speed. This way, you have the option to set the weight loss massager to target both deep and shallow fatty areas of the body.
Most importantly, the body massager is portable so that you can keep up with your beauty routine wherever you go. Keep your body looking nice and firm with the help of the hand held massager.
CELLULITE MASSAGER FEATURES
Target problem areas and sore muscles with this powerful body massage machine.
Perfect for full body massage
Low, medium, and high vibration settings
Targets areas deep into the skin
Interchangeable massage heads
Ergonomic handheld design
Offers a deep tissue massage
ANTI CELLULITE MASSAGER SPECIFICATIONS
Voltage: 110V
Power: ≤25W
Recommended Massage Duration: 15 minutes
Frequency: 50Hz-60Hz
Vibration Frequency: 2600RPM (Low); 3200 RPM (High)
Material: ABS+PP
Cable Length: 141cm/55.5in
The Handle Length: 6cm/2.36in
Item Size: 15x14.5x10cm/5.9x5.7x3.9in
Item Weight: 771g/1.7lbs
Package Size: 27x20x12cm/10.63x7.87x4.72in
Package Weight: 1kg/2.20lbs
WEIGHT LOSS MASSAGER PACKAGE CONTENT
1x Body Massager For Cellulite
1x Smooth Head
1x Wave Head
1x Roller Head
1x Pumice Head
1x User Manual