SAY GOODBYE TO SNORING AND HELLO TO A MORE REFRESHED AND REVITALIZED YOU!
This Portable Comfortable Smart Anti-Snoring Device adopts AL smart chip device, and the high-precision sensor automatically and accurately detects the snoring sound and starts it. The shell is made of ABS material, odorless, safe, and durable, suitable for all ages.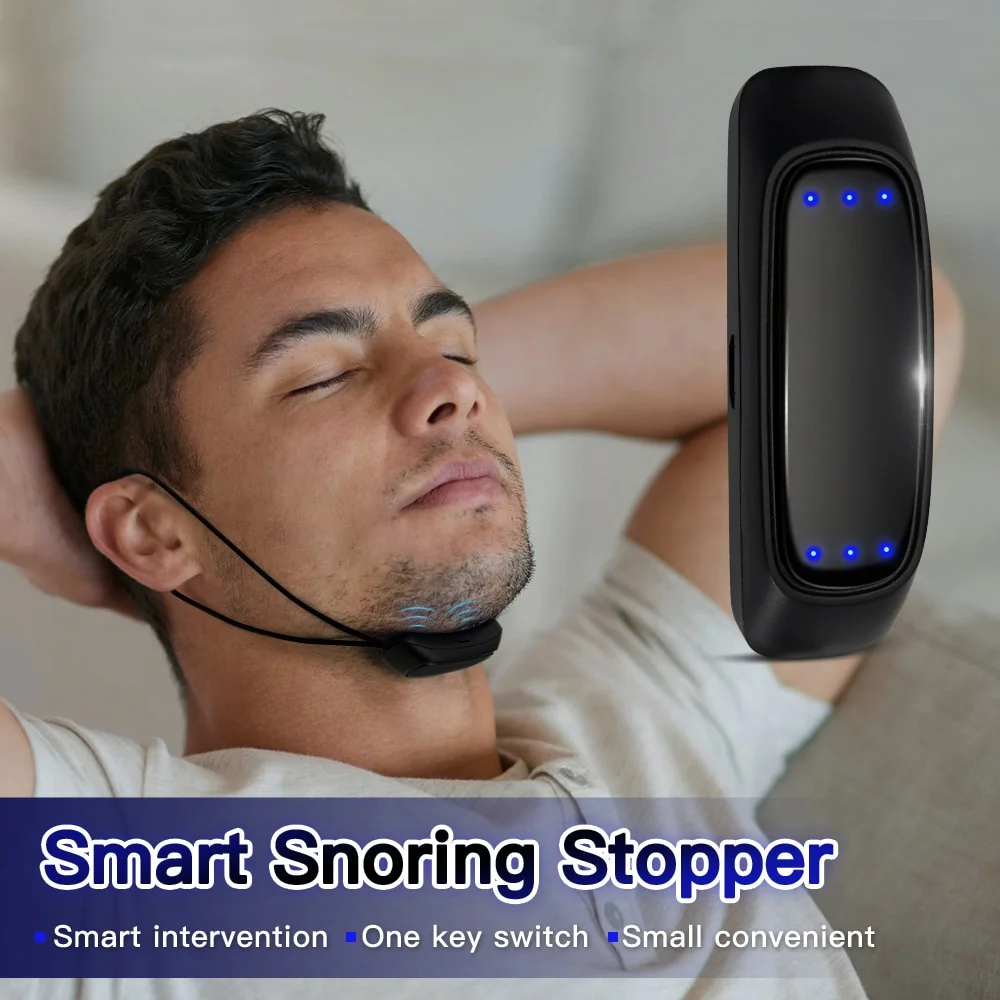 Just wear the device as instructed and fall asleep peacefully. The Portable Comfortable Smart Anti-Snoring Device is very convenient to use. Say goodbye to drowsiness, snoring, mental exhaustion, and other adverse effects during the day, suitable for those who sleep with snoring or difficulty breathing and those who are used to sleeping with their mouths open.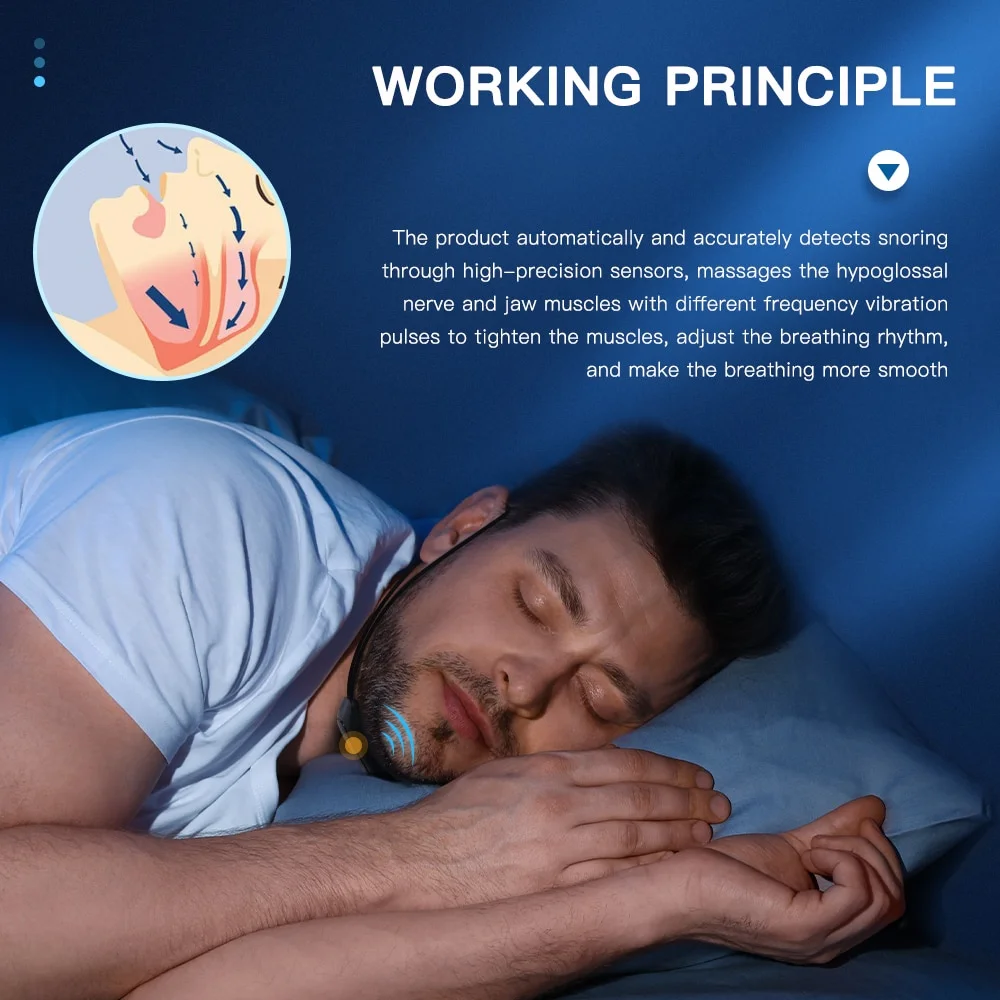 NOT ONLY DOES IT HELP YOU SLEEP BETTER, BUT IT ALSO PROMOTES GOOD HEALTH!
Our Portable Comfortable Smart Anti Snoring Device adopts a new generation of intelligent TENS pulse technology. Different frequency vibration pulses massage the hypoglossal nerve and jaw muscles, which promotes muscle tightening, adjusts the breathing rhythm, and makes breathing more smooth. The electric snoring is ergonomically designed with an adjustable lanyard, which provides good comfort and fit and prevents it from falling off. And noise reduction silent, silent sleep.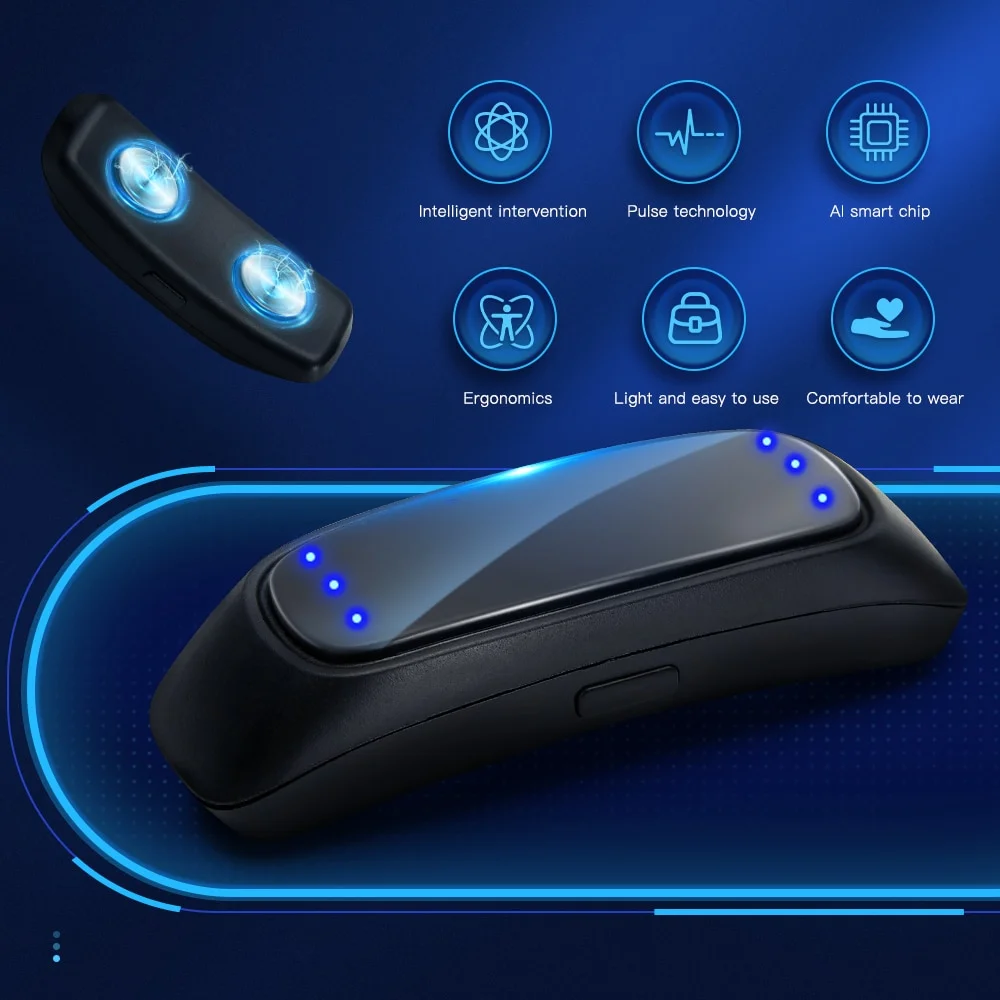 TIPS: When you start to use our Portable Comfortable Smart Anti-Snoring Device, it may take a while for you to get used to it. It is recommended to use the lowest gear. It is not suitable to use too high pulse intensity when wearing it for a long time. So give yourself some time and you'll see an improvement in your snoring and sleep quality as you get used to it completely.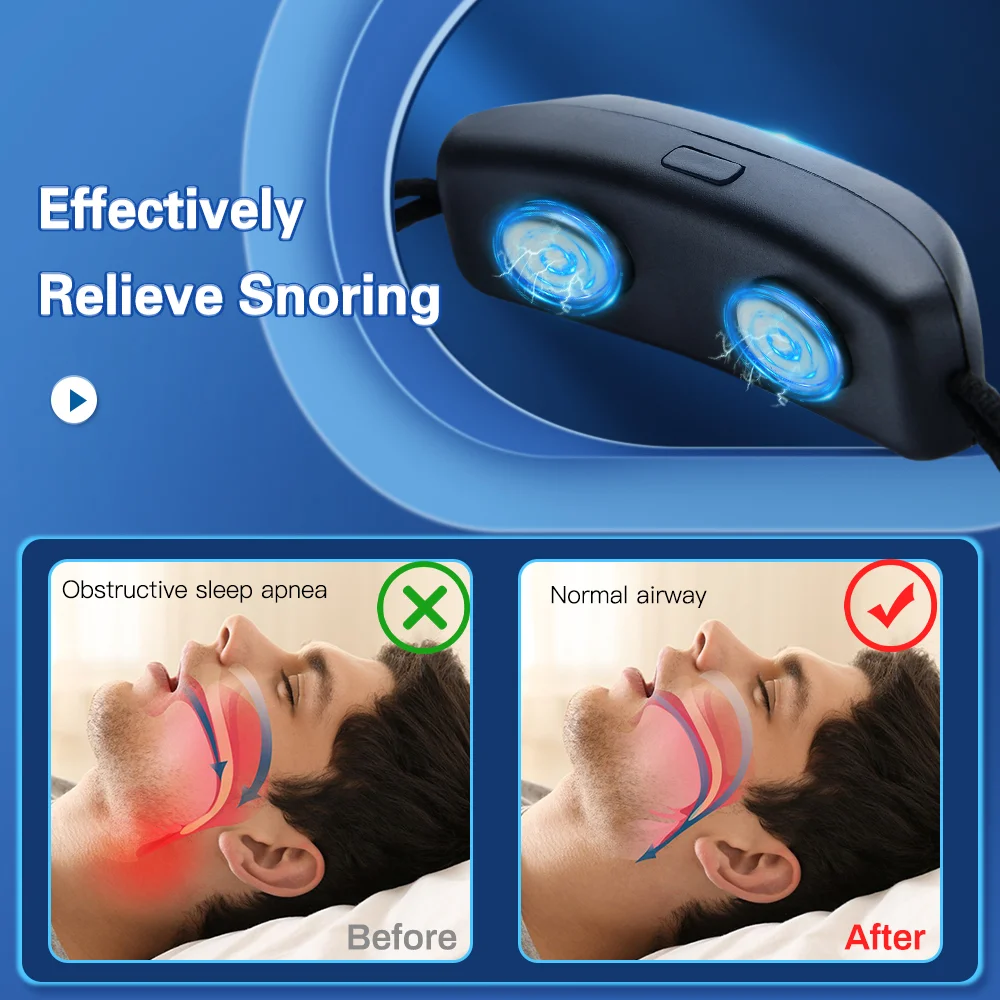 FEATURES:
This device is easy to use and comes with a USB cable for convenient charging.
Its compact design allows you to take it wherever you go, so you can enjoy a good night's sleep no matter where you are.
Whether you're traveling for work, or just want to enjoy a quiet night at home, this Smart Anti Snoring Device is the perfect sleep aid for you.
With this device, you can not only stop snoring but also take care of your health by preventing sleep apnea.
Experience the difference it can make in your life, and enjoy a more refreshed and revitalized you every day.
HOW THE PRODUCT WORKS:
Wear the product during rest, the product will automatically and accurately detect snoring through high-precision sensors, massage the hypoglossal nerve and mandibular muscles through vibration pulses of different frequencies, promote muscle tightening, adjust breathing rhythm, and make breathing easier.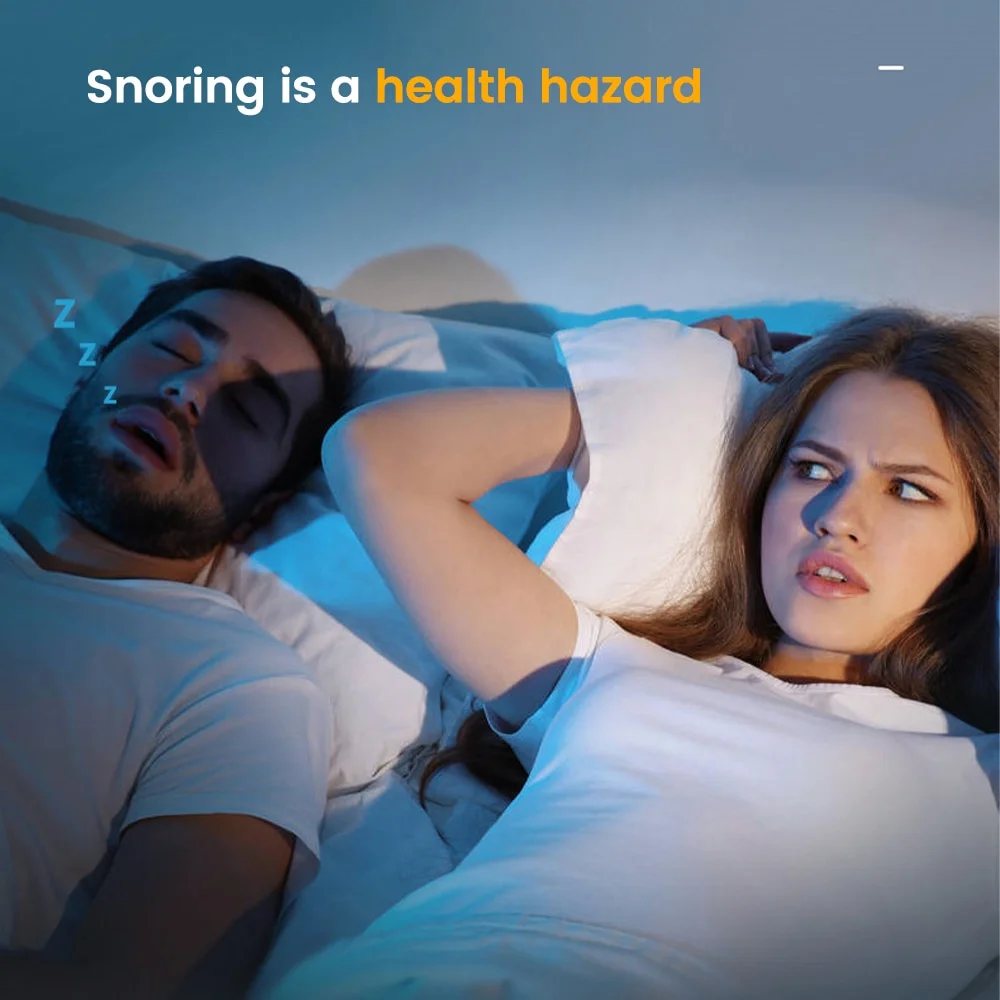 SIZING GUIDE: