Improve your dogs quality of life tremendously with a Willhappys Double Knee Brace.
If your dog experiences pain when walking or has joint issues, this double knee brace will relieve stress and support both of your dogs knees.
Useful for reducing pain in cases of osteoarthritis, cruciate ligament injury, meniscus injury, kneecap problems, luxating patella and tendinitis.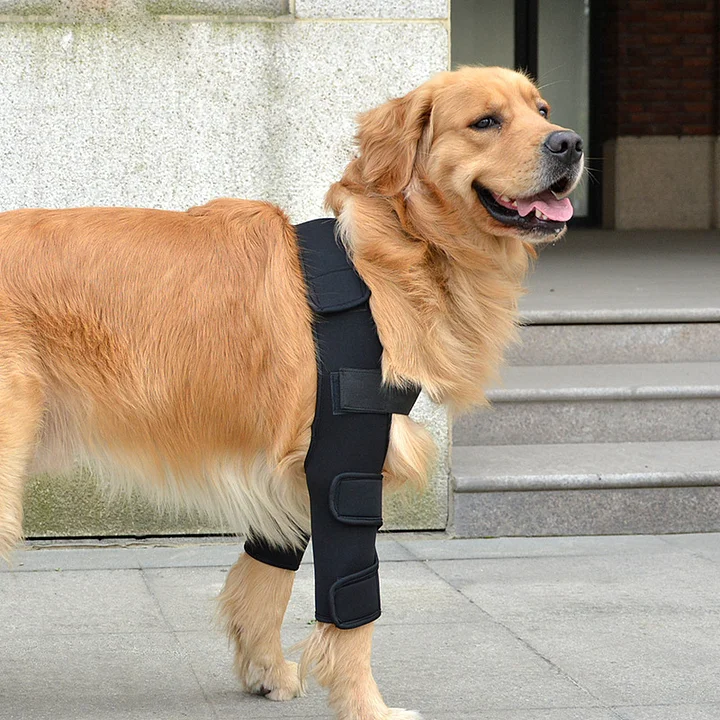 Why your dog should wear a Willhappys Knee Brace:
It helps with limping and general joint pain and can make your dog's life easier.
By using the brace, swelling and pain can be reduced because of the distribution of balance between the different muscle groups. Since the muscles will untighten, your dogs knee flexibility will improve. Furthermore stability can be increased because of the pressure the brace applies.
This brace can improve your dog's mobility and speed up the muscles healing process.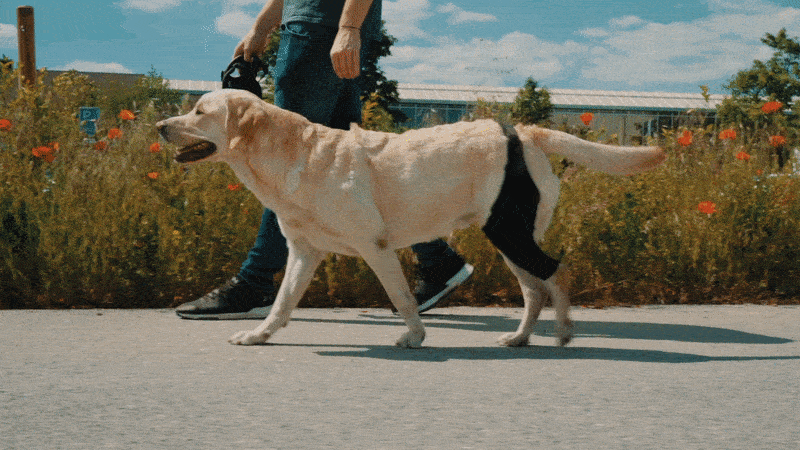 Front Knee Brace Size: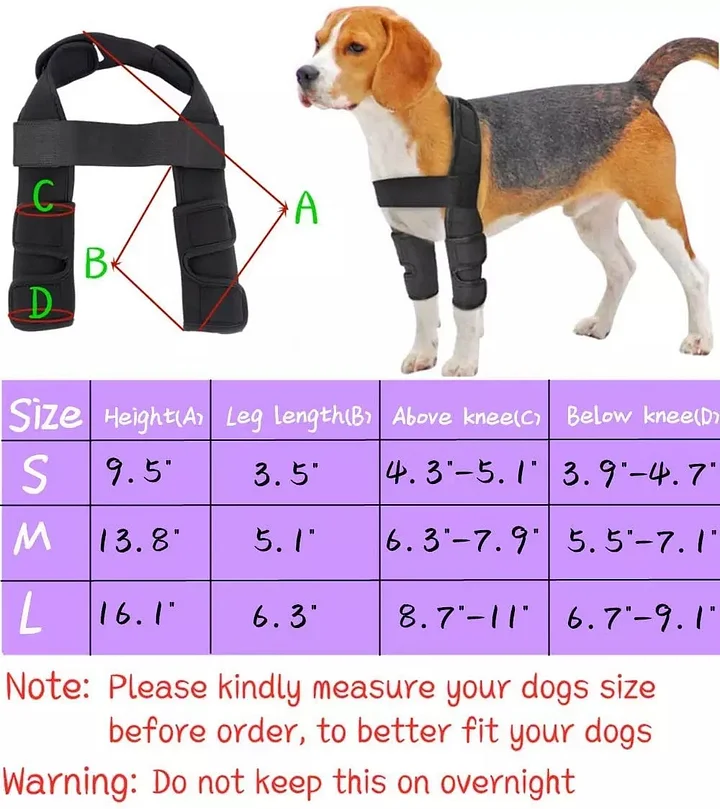 Back Knee Brace Size: