When you have this, it allows you to take your pet outdoors and enjoy the fresh air with you. Let this cat carrier backpack take your beloved pet anywhere you go.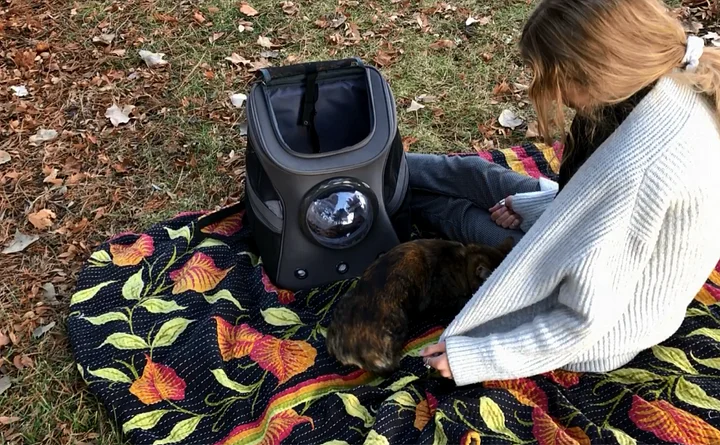 🐱【Pets love being able to see from this cat backpack and feel much safer! Bubble window makes it come true that pets are able to see everything in pet backpack and bring travel more fun.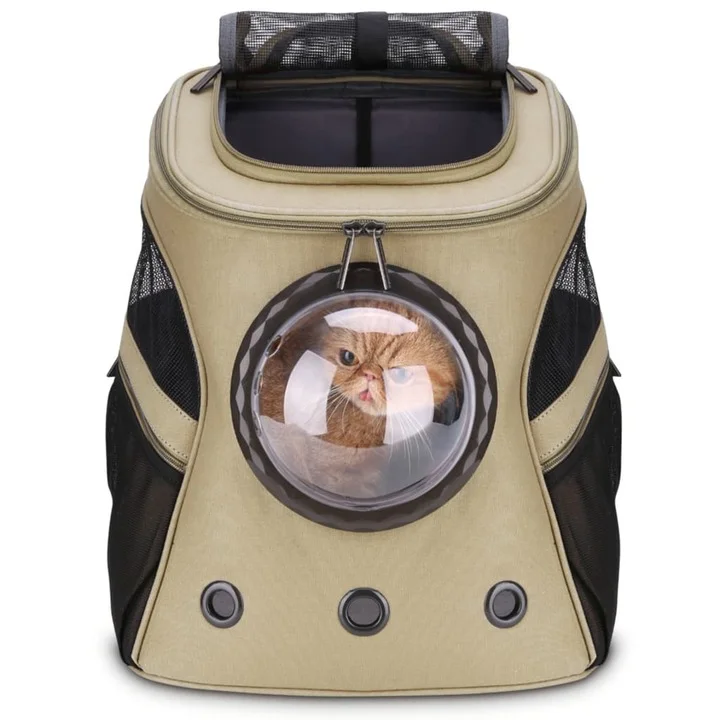 🐱【TOP OPENING FOR YOUR PET TO HEAD OUT? Top has main zipper opening along with smaller mesh opening that you can keep rolled with our snap feature so your cat can hang out from the opening top. Security leash hook attachment provides extra security when using this feature.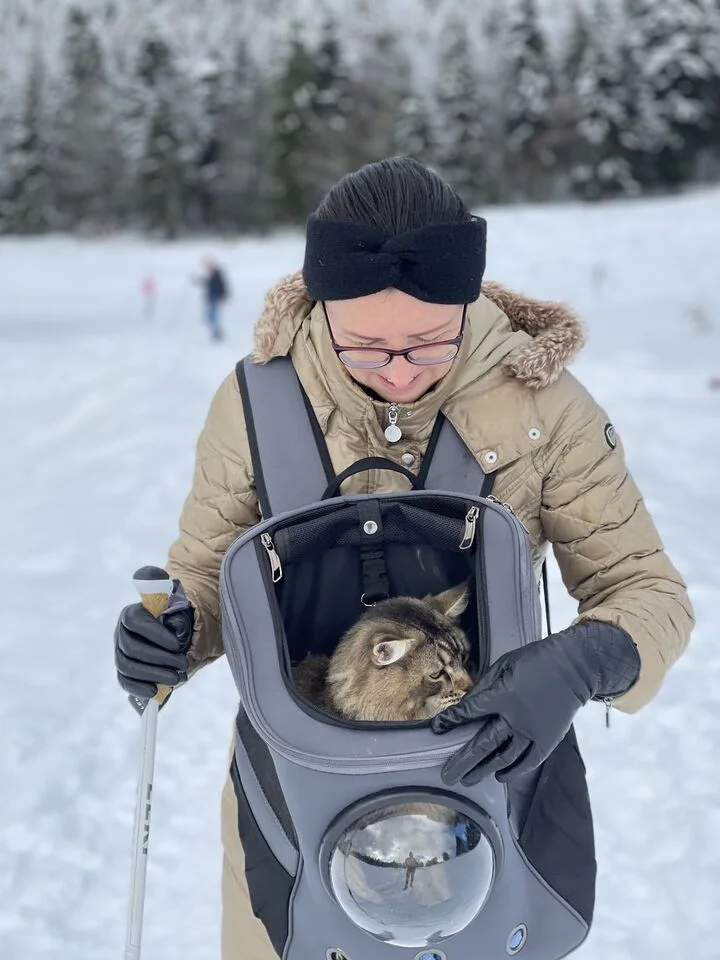 🐱【DURABLE & FUNCTIONAL? The cat backpack is made of superior material which is scratch-resistant, Waterproof, Easy Clean and Lightweight. It's sturdy for long lasting use. The side pouches is also perfect for a can of friskies or a bag of treats!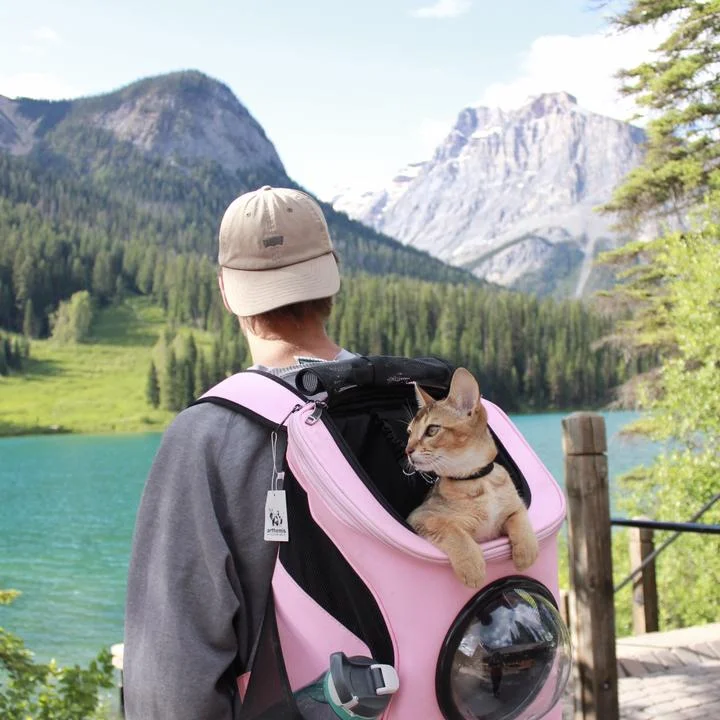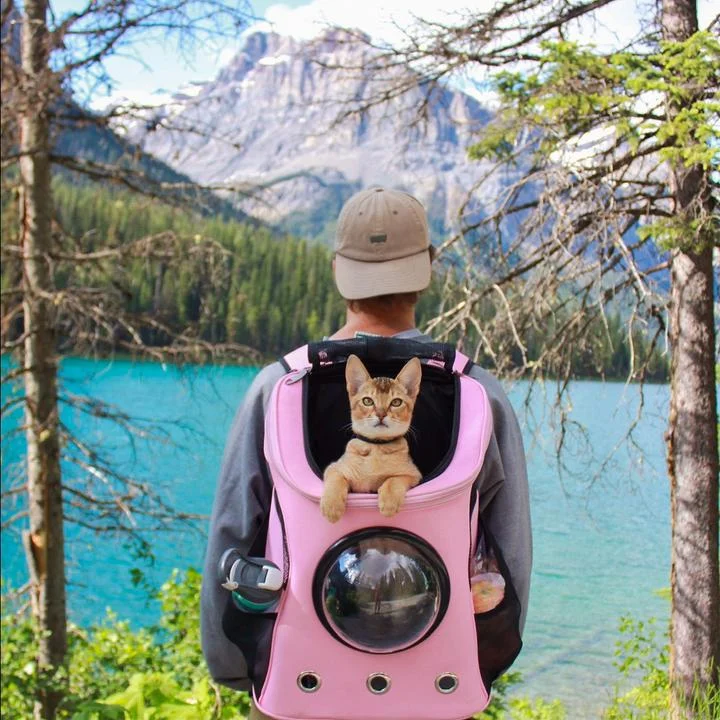 🐱【EXCELLENT VENTILATION? Plenty of ventilation holes and two side and top mesh panel allow the air to circulate. A mesh window replacement is attached for more ventilated usage. You can also open the top window or take off bubble window for your fur friend. Security leash prevent your pet from jumping out of the carrier.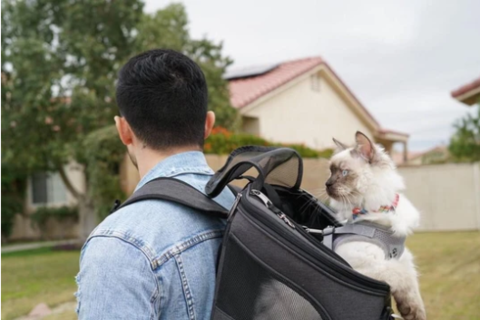 It's time to ditch your old pet cage! Do you like camping, hiking and adventures? This backpack allows you to bring your pet with you. The backpack is also amazing for public transport & veterinarian appointment.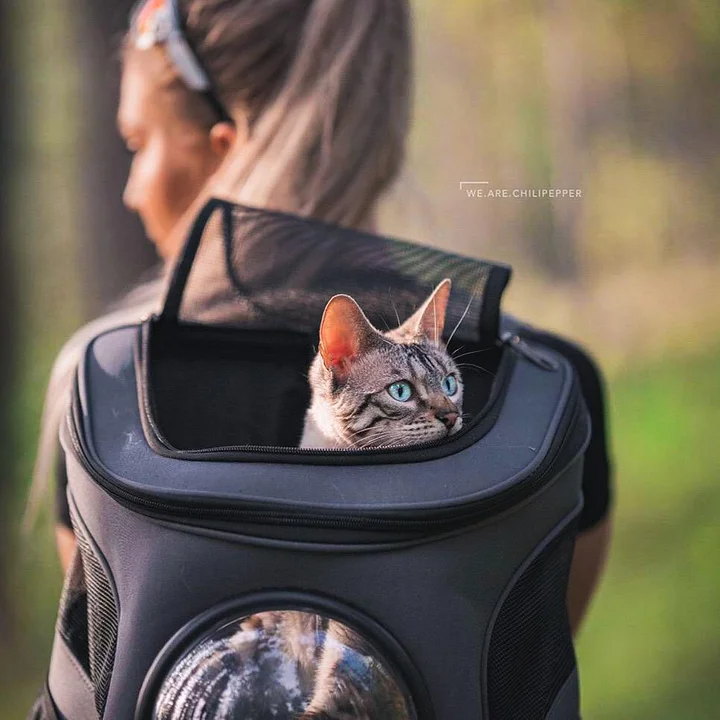 ✔️An exceptional capacity of 25lbs | 11.5 kg: no matter how much they weigh, your pet will be comfortable. This is the best capacity on the market.
✔️Several ventilation spaces to allow your pet to enjoy the trip in complete safety
✔️100% safe and breathable
✔️Two storage pockets on the sides
✔️Reduce anxiety & stress
✔️Bubble or grid, it's your choice. This backpack comes with both.
✔️Adjustable and comfortable straps with chest strap
✔️You can attach the harness inside for added safety
✔️ Large capacity: suitable for several kittens, 2 cats or a large cat (maine coon breed)
✔️Possibility to roll and attach the screen above the bag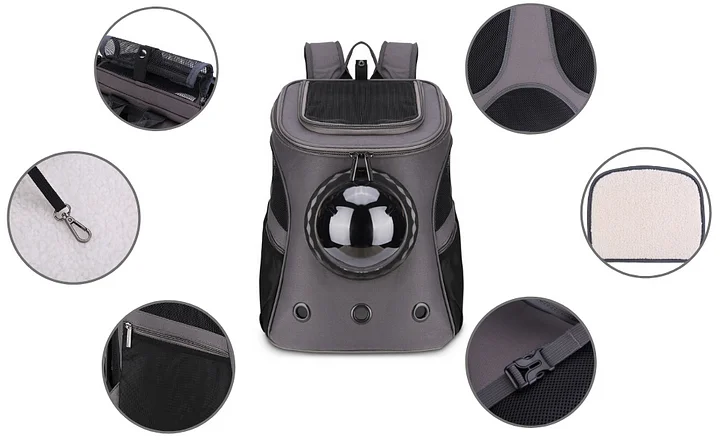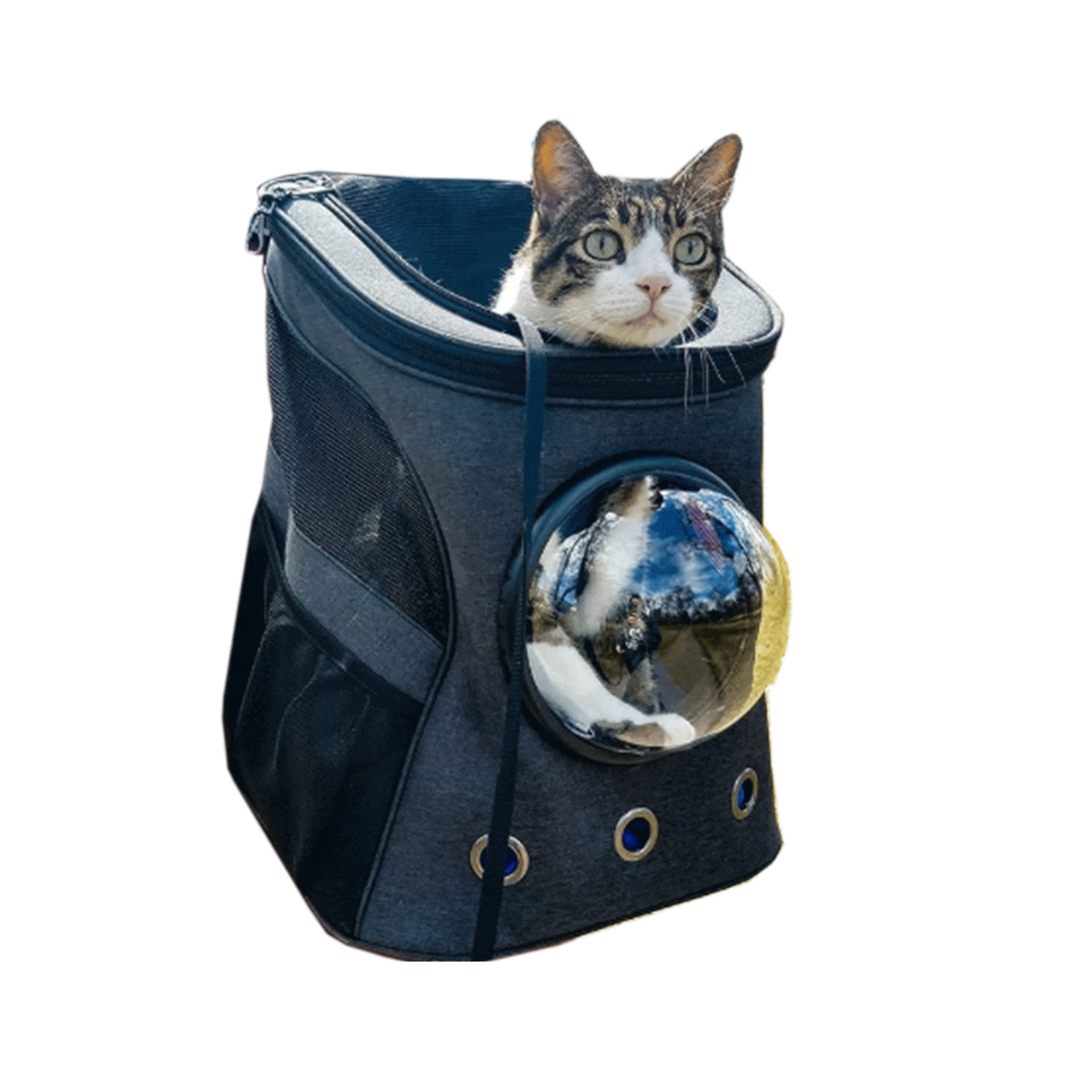 Bag dimensions: | 39 cm x 29 cm x 45cm/15.35 in x 11.41 in x 17.71 in