Car Diffuser Air Humidifier : Car and Home Humidifier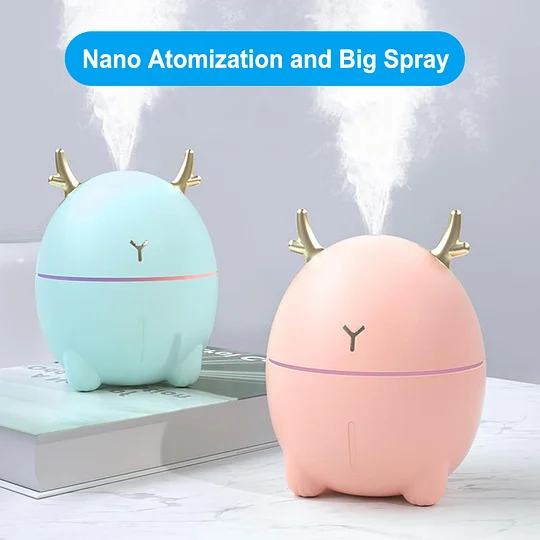 Are you looking for a way to breathe easier, sleep better, and enjoy a restorative herbal boost at any time of the day?
Adopting the latest ultrasonic Nano atomization technology, oscillate and decompose water into fine nano-class cool mist molecules, which can hold up to 320ml of water and produce up to 30-50ml of moisture per hour.
Portable, space-saving, and USB powered, you can add essential oil into our mini diffuser for car/home to create a fragrant and relaxed atmosphere when sleeping, working, or studying.
Providing a refresh and comfortable environment for your car and home.
INNOVATIVE AND UNIQUE - Our unique diffuser comes in a one-of-a-kind design that will fit in every room or car.
The soothing white led, and the shape makes this the perfect choice for the living room, bedroom, kitchen, office desk, yoga class, or even the baby's room.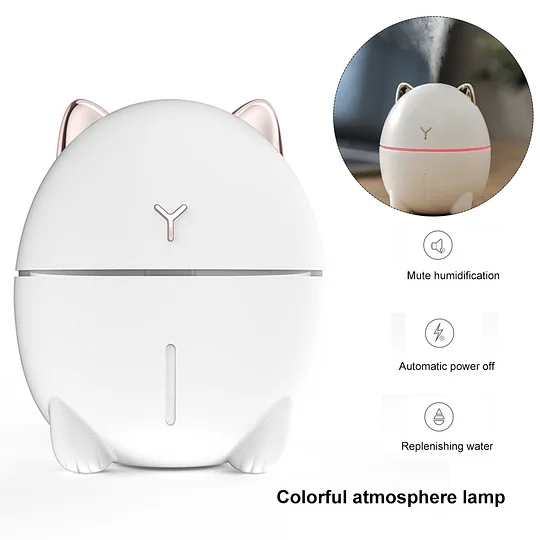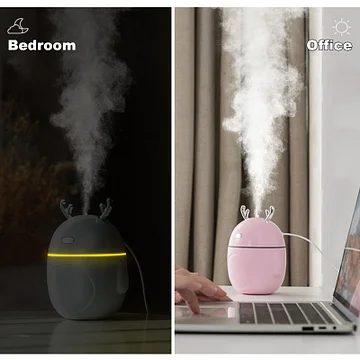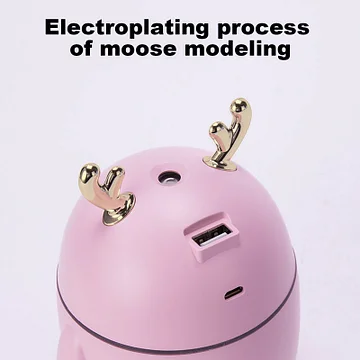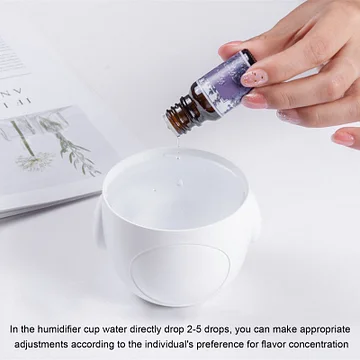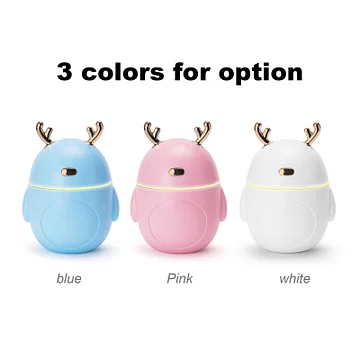 Car Diffuser Air Humidifier : Car and Home Humidifier Features:

x. Nanometer water particles penetrate the skin to the base, moisturizing the skin.
x. colorful atmosphere lamp, giving you warm company.
x. Automatic power off protection against dry burning
x. Hidden filter core design, filter is stronger.
x. The size of the cotton swab : 100 mm*8mm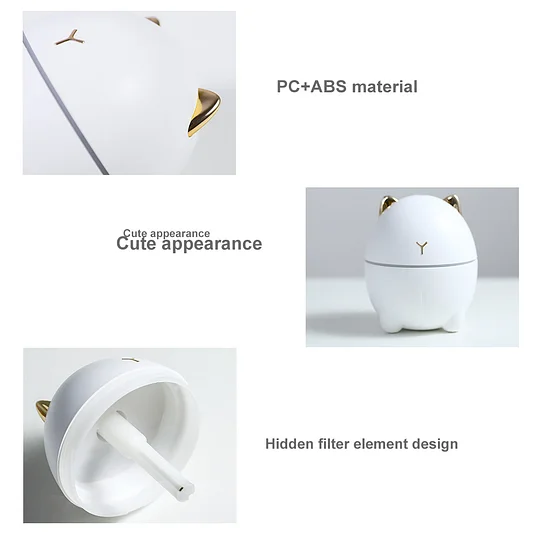 Instructions To use Car Diffuser Air Humidifier : Car and Home Humidifier :
Note : You need to immerse the cotton swab in the water to absorb moisture for about 5 to 10 minutes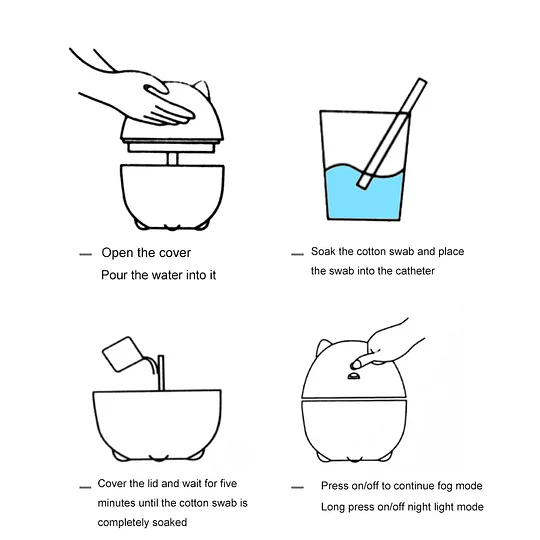 Specifications :

Color: White, Pink, Blue(optional)
Operating temperature: 10-40℃
Power-supply mode: USB
Material: ABS+PC
Rated power: 2W±0.5W
Nominal voltage: 5V=500mA
Water capacity: 320ml(max)
The quantity of the fog: 30-40ml/h
Package weight: 200g
Package size: 116*95*95mm/4.56*3.74*3.74inches


Package list:
1 X Car Diffuser Air Humidifier : Car and Home Humidifier
1X Cotton Swab
1 X USB cable
1 X Manual