Car Armrest Storage
Car armrest storage can be incredibly convenient and practical. It provides you with a great place to store items that you need, like water bottles or snacks, and it keeps them within easy reach. For those who are always on the go, this is a great way to stay organized without having to worry about items rolling around or getting lost in the backseat. Furthermore, car box trash can also make your car look more stylish and luxurious.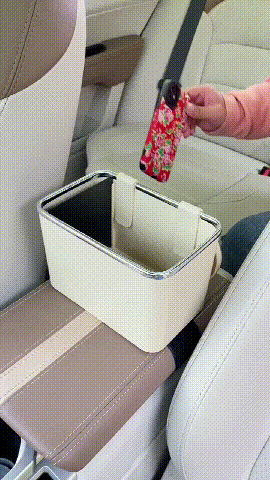 Having
car storage can
is a great way to stay organized while you drive. Not only can you store items like tissues, maps, and small electronic devices, but you can also keep important papers, such as registration documents and insurance cards, close at hand. With the ability to keep your car neat and organized, you can easily access the items you need when you need them, making your drive a stress-free experience. Investing in
car armrest storage
is an invaluable tool and will make your life much easier.
It also keeps your items safely tucked away and organized, so you don't have to worry about items sliding around in the car or getting lost. Not to mention, it also helps to keep your car's interior looking neat and tidy. With trash bin for car, you have the convenience of having all your items close at hand as you drive. So make sure you consider investing in car armrest storage for your vehicle and enjoy the peace of mind that comes with having all of your small items easily accessible and organized.
Features
Storage space:

Using this product can save a lot of space and help store your items, such as coins, documents, smartphones, tablets, phones, cups, jars, glasses cases, pens, keys, etc.
Material:

Made of high-quality ABS plastic, sturdy and durable, 100% brand new car armrest box glove box, no peculiar smell, environmental protection and health.
Installation:

Easy to install, no need to modify, it can be used directly in the armrest box, convenient and quick.
Easy to clean:

This armrest storage box is easy to clean and can be cleaned with a damp cloth.
Multifunctional integrally with a cup holder storage box

Specifications
Applicable models: for cars, trucks, trucks, trailers, etc. on the market
Color: Black/Beige
Material: ABS
Size:18 x 11 x 11.5 cm
Package includes:
1 x Car Armrest Storage Box