PUT THE POWER OF 3D PRINTING RIGHT IN THE PALM OF YOUR HAND!
CREATE NEARLY ANYTHING THAT YOU CAN IMAGINE!
This is the 3D pen that creates three-dimensional plastic drawings. Seventy-five percent slimmer than previous generations, the pen extrudes warm thermoplastic that hardens within seconds, allowing you to create three-dim2ensional freehand drawings. Artists can download blueprints of a 6"-tall Eiffel Tower, a napkin holder, or even Istanbul's Sultan Ahmed Mosque, trace the designs and mend them together with the 3D pen, creating hand-drawn three-dimensional objects.

Let your kids create their own toys with our 3D Printing Pen⭐! Make their artwork jump out of the page! Robots, Butterflies, Cars, Boats -- the only limit is their imagination! With this amazing 3D Printing Pen and non-toxic filaments, they'll start making great creations in no time!
Creative 3d Pen For Kids
The only Child-Safe 3D Pen on the market designed with no hot parts, completely safe for all kids aged 3+.
3D art made easy for kids: the plastic hardens rapidly, allowing kids to literally draw in the air with only one speed and one temperature.
Easy to use: Just plug the 3D pen in, insert the non-toxic plastic filaments, wait for it to heat up and then you're good to go!
Features:
❤
Suitable for all ages -
3D Pen is a perfect gift for yourself, your kids or friends. Childhood is the best time to develop children's potential. This 3D printing pen helps to train the children's out sight, attention, imagination, and creativity. It is also a great way for adults to relieve stress or cultivate interests, let alone a person who is a designer, architect, artist or crafts lover will love it to create anything in mind.
❤
Adjustable Temperature & Speed -
There is a Speed Controller on the 3D Pen for you to control the 3D Pen extrusion speed for smoother operation and intricate drawing. Adjustable temperature suits your different needs. It allows you to choose the appropriate melting point (temperature) according to the filament you are using.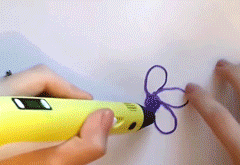 ❤ 12 color filaments
- With up to 3 meters long filament in 12 colors you get to truly express your creativity - Filaments are sealed in airtight plastics to make sure they stay intact and in one single piece.
❤ Perfect Handheld for kids & adults
- Pen starts with a narrow tip to fit nicely in kids hands - 3D Pen thickness increases as you move up and making it easier for bigger hands to use - Speed slider can slow or speed up filament release for beginner or advanced users - Filament release button has manual and automatic option allowing kids more control while providing grown-ups with speed.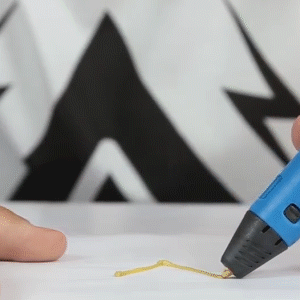 ❤ Abundant features
- Filament ports keep filament out of the way - Quick temperature adjustment with dedicated buttons - Effortless filament removal - 3D Pen stays cool for prolonged enjoyment - Better accuracy or productivity with speed slider - Quickly reach the precise melting point.
❤ LED Display
- with adjustable button design, conveniently control the temperature based on your needs
❤ Cooling windows
-
design which controls the temperature under a rather safe range. Change the printing & filament withdrawing speed of your choice.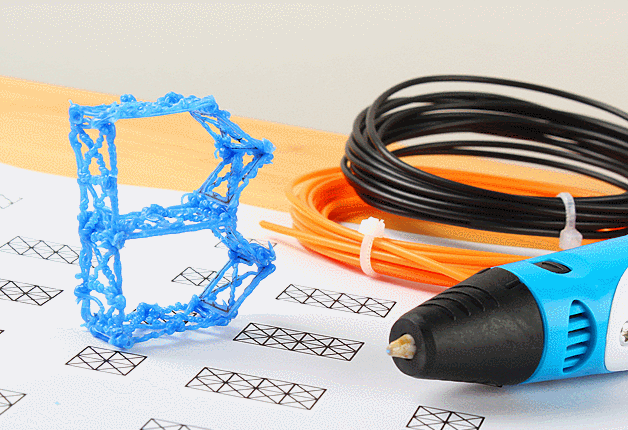 Specifications :
Net weight

: 360 g / 0.8 lb
Nozzle diameter

: 0.7 cm / 0.2 in
Filaments

:12 x Colors (3 meters each) 36M total
Size

: 18.7 x 4.4 x 3. cm / 7.4 x 1.7 x 1.2 in
What's In The Box:
1 x 3D Printing Pen

12 x Multi-Color Filament ( 3 Meter length each = 118 inch)

1 x Pen Pedestal

1 x Usb cable

1 x Instruction Book